The Alumni Advisory Council builds a sense of community among alumni by encouraging volunteerism, experiential engagement and philanthropic support.
Meet the Alumni Advisory Council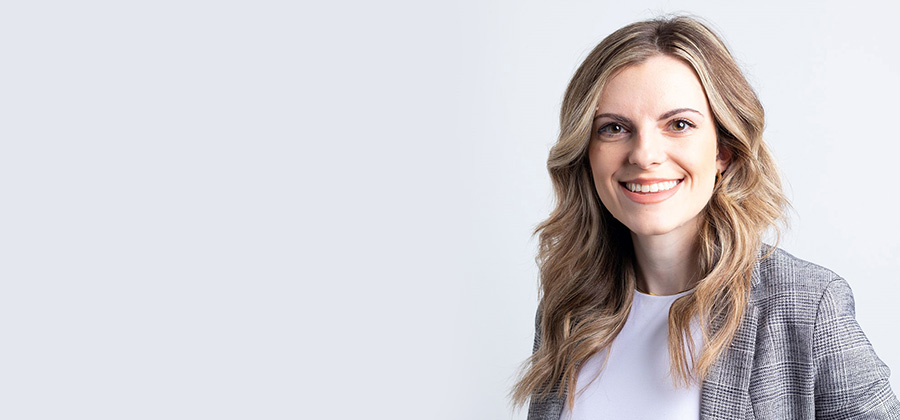 Bachelor of Commerce, 2015
Inez is originally from former Yugoslavia and grew up in Fort McMurray, Alberta until she moved to Edmonton in 2012 to attend university. She graduated from MacEwan University in 2015 with a Major in International Business. After graduating from MacEwan University, Inez worked as a financial advisor with Scotiabank and later studied law at the University of Alberta. Currently, Inez is a lawyer with Thompson, Laboucan & Epp LLP practicing in litigation, employment, and aboriginal matters.
While a student at MacEwan University, Inez enjoyed giving back to the school and community. She was a MacEwan Ambassador and volunteered at the Boys & Girls Club.
In her free time, Inez enjoys traveling, playing board games, and spending time with her husband, family and friends.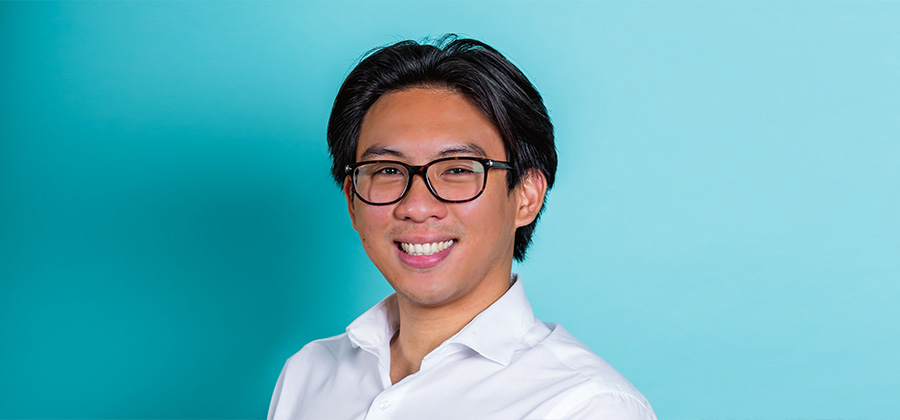 Gabriel is a dedicated student leader, serving as the President of SAMU. As a Bachelor of Arts student, Gabriel has been actively involved in the campus community since his first year, serving as the President of the Investment Club and founding President of the Chess Fellowship. Gabriel is committed to advocating for issues such as affordability for students and ensuring comprehensive student supports. He is passionate about serving students, always eager to listen, answer questions and address student concerns. Gabriel recognizes the importance of fostering an inclusive, supportive and engaged student body. Outside of his work, Gabriel enjoys spending time in nature, bouldering and playing chess. As President, he intends to build and promote a culture of empowerment, while striving to create a vibrant student life.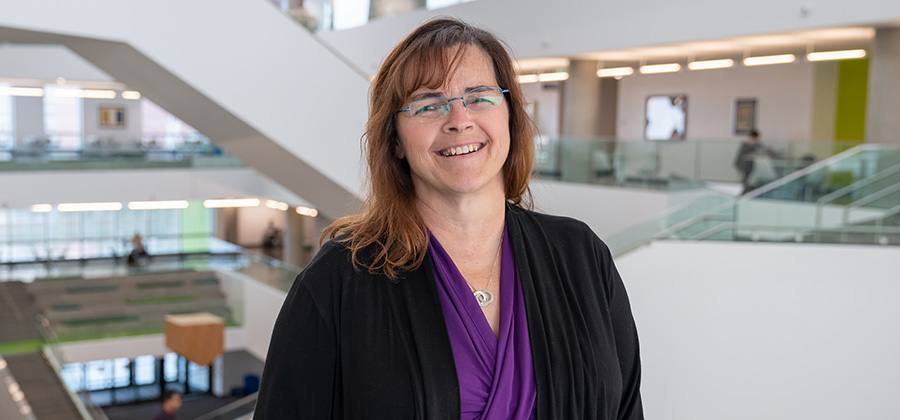 Nursing, 1990
Sue proudly graduated from MacEwan University, formerly Grant MacEwan Community College, with a Nursing Diploma in 1990. Throughout her nursing career she worked in acute care settings in Edmonton, always with a passion for helping others. She furthered her education at the University of Alberta and received her master's degree at Athabasca University.
Sue has always had an interest in teaching. She was originally drawn to MacEwan University when she worked with the Nurse Educators on her units at the Grey Nuns Hospital. She was impressed by the students and new graduates, and she was proud to be back "home" in 2010 when she came back to MacEwan University as an educator. Today she is an assistant professor in the Faculty of Nursing. She looks forward to connecting with current alumni as well as future graduates.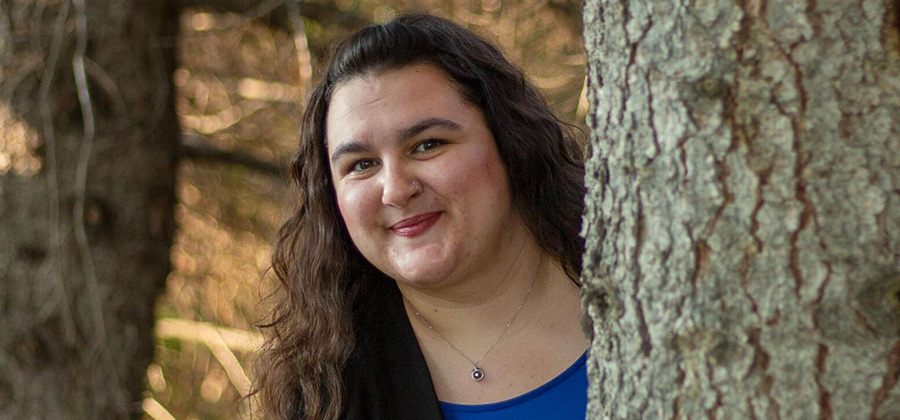 Bachelor of Communication Studies, 2019
Kyra Droog (she/her) is a proud graduate of the Bachelor of Communication Studies program. During her time at MacEwan, Kyra volunteered with the Bolo Tie Collective and was a member of the Communication Studies Student Advisory Committee. As part of her degree, Kyra interned with UK publisher Anthem Press, focusing on marketing and social media strategy. Kyra is continuing her studies, and will complete her Master of Publishing at Simon Fraser University in December 2023.
Since graduating, Kyra has worked with the Francis Winspear Centre for Music and Edmonton Symphony Orchestra in writing and fundraising roles. She has also worked with the Antarctic Institute of Canada, Simon & Schuster Canada, and Vancouver publisher Arsenal Pulp Press. Kyra's publication credits include a number of short stories and poems and one non-fiction book; she has also co-written 7 full-length non-fiction books.
Kyra values community engagement and support, and is proud to volunteer for initiatives including Volunteer Alberta's Research and Knowledge Mobilization Community of Practice and the Edmonton Fringe Festival. In her free time, Kyra enjoys teaching fitness classes, rock climbing, and reading a good book.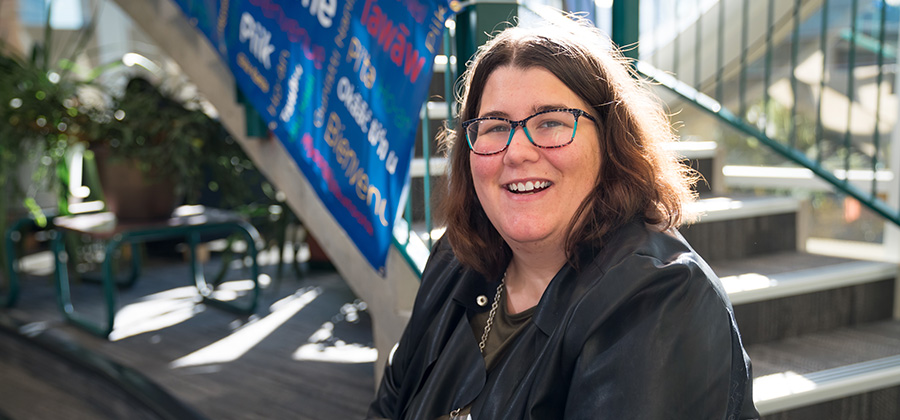 Bachelor of Arts, 2011
Laura successfully defended her PhD dissertation in educational psychology in January 2022 and graduated from the University of Alberta in June of 2022. She is an autistic self-advocate whose research has centred around issues surrounding autism across the life span ranging from sexuality, online gaming, employment and autism culture.
Laura's research and career interests extend beyond autism to the broader field of equity, diversity and inclusion, and intersectionality of disability and culture. In addition to an interest in accessible learning, she has a strong interest in engaging interaction during remote teaching and learning. This year, she is a sessional instructor who teaches developmental psychology at MacEwan University and continues to try and create engaging and authentic activities to keep students participating and interested in their studies. example of the difference between repeated measures and between-groups studies. She completed her Bachelor of Arts with a major in psychology in 2011 at MacEwan and gained both a love of research and the skills in research to be successful in graduate school. It is rewarding for her to be able to teach and encourage students who sat where she once did. She especially enjoys her role serving as an alumni representative on the general faculties council and providing input about how she can improve the MacEwan story told by current and future alumni.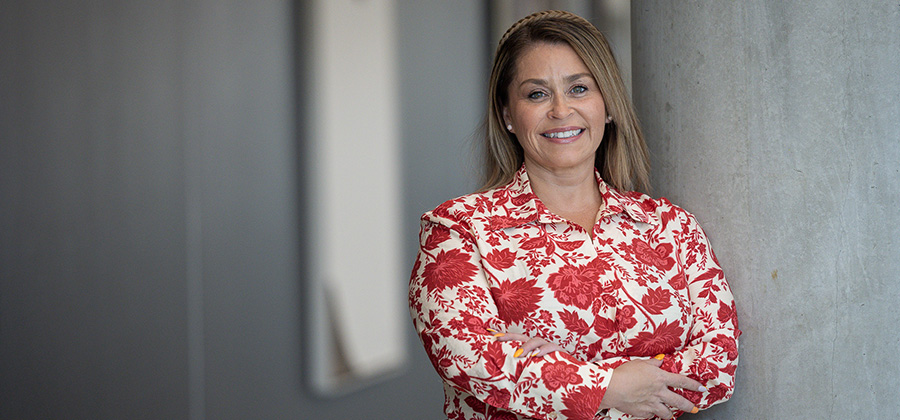 Correctional Services, 2005
Danisa Jara is a graduate of the Correctional Service Program at Grant MacEwan University and is an Officer at the Edmonton Institution for Women. During her 16-year career, Danisa worked in several units and with all security levels of federally sentenced women. She served two terms as her local Union President. Further, Danisa worked as a parole officer, a programs officer, and at Edmonton Institution as the Health Services Accreditation Coordinator.
Danisa is a dual citizen and is fluent in English and Spanish. She is the daughter of Chilean exiles and travelled through Chile as an adult to understand firsthand how the dictatorship of the 1970's impacted her family. Danisa also travelled to Australia and England and met members of her family who were also exiled.
Danisa has a supportive partner, a 24-year-old son and enjoys travelling, health and wellness, and cooking. Danisa is currently studying criminal justice through Athabasca University.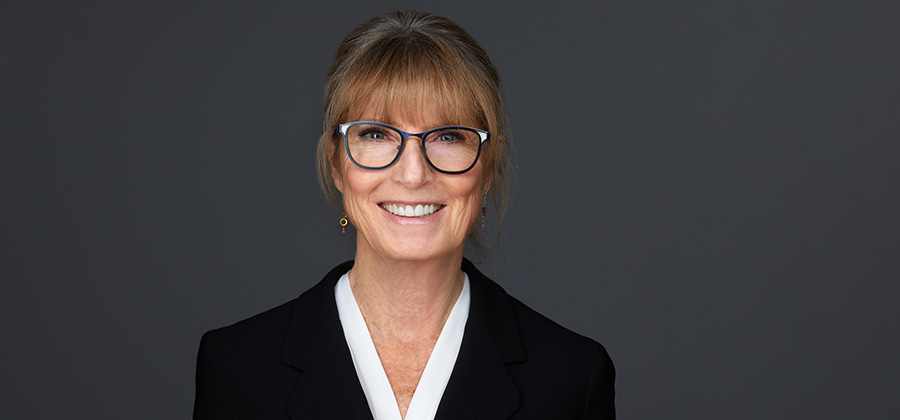 Voluntary Sector Management, 2005
Karen Jeu is a Senior Associate at The Discovery Group, where she builds on her extensive experience in board development and governance, as well as strategic planning, cultivation and stewardship in fundraising. In her former role as President of Sutter Health CPMC Foundation, Karen was responsible for leading an integrated development operation to support long-range fundraising objectives and their philanthropic impact. With 30 years' experience working with colleges and universities, including MacEwan, Nova Scotia Community College, Dalhousie University and the University of Alberta, Karen has led strategic and operational delivery of high-profile cultivation and solicitation of donors, stewardship programs, communication strategies and all related functions. She has been an ongoing mentor and motivator for team members, volunteers and donors across the country in academic and healthcare institutions. As a graduate from the Volunteer Management Sector Program at MacEwan, a former employee for over 16 years, and a mother of a graduate from MacEwan, she is passionate about MacEwan's future. With four sons, Karen has cultivated boundless energy, patience, and an acute appreciation for the small moments in life that influence others. She believes the social profit sector is the future for young people, not only for its end results, but to encourage those we interact with and help along the way.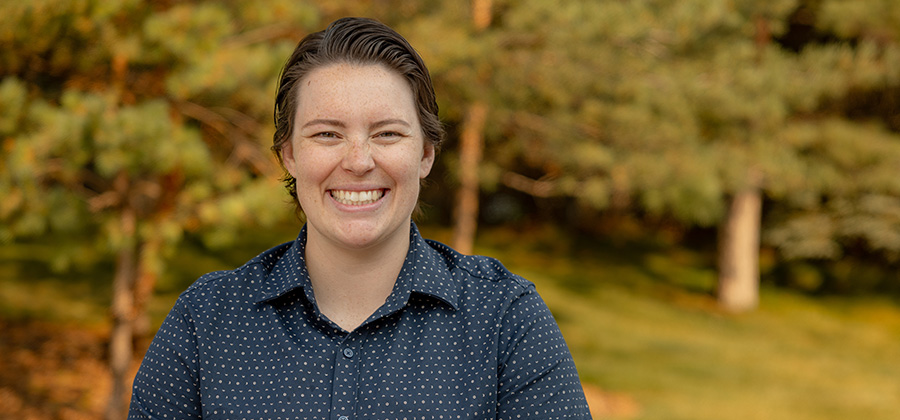 Bachelor of Science, 2020
Carley is a former member of the three-time championship winning MacEwan Griffins women's hockey team and is a graduate from the Bachelor of Science program with a major in psychology. Her passion for sport and academics has led her to continue her studies at Brock University where she is completing a PhD in Applied Health Sciences. Her research broadly focuses on understanding the impact of social support on university athletes' psychological readiness during the sport-related concussion Return-to-Sport protocol.
Carley continues to be involved with the MacEwan women's hockey program as a member of the Griffin Alumni Committee. Her alumni contributions further extend to representing the Faculty of Arts and Science alumni and participating in both the Alumni Awards Committee and the President's Medal Selection Committee.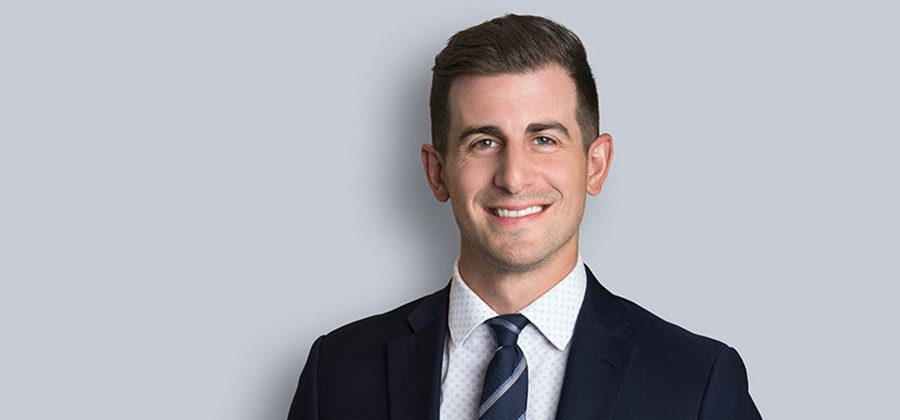 Bachelor of Commerce, 2016
Justin is a graduate from the Bachelor of Commerce program at MacEwan University. Following his time at MacEwan University, Justin studied law at the University of Victoria from 2017-2020. Justin enjoyed working as a lawyer in private practice for a couple years prior to transitioning to a position with the Government of Alberta in the Ministry of Justice.
Justin is an active volunteer for the Court of King's Bench Amicus program and the Civil Claims Duty Counsel project, both aimed at improving access to justice for self-represented litigants appearing in the Alberta Court system. He was born and raised in Spruce Grove, and has travelled across Europe, and parts of Central America and Asia. In his spare time, Justin enjoys staying active, being outdoors and spending time with friends and family.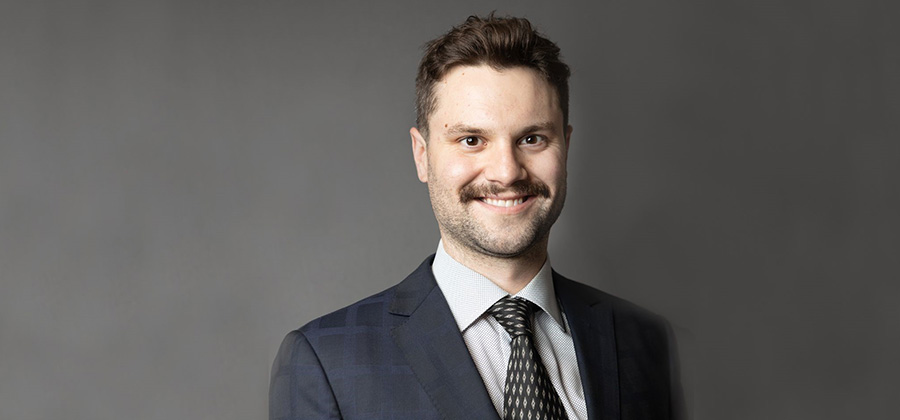 Bachelor of Arts, 2018
Chris will begin work as a lawyer in the coming year as an articling student. He studied law at the University of Calgary from 2019-2022. After graduating from MacEwan University with a Bachelor of Arts in Political Science (2018), he worked for the Province of Alberta in Vital Statistics and Corporate Registry. Chris was a goaltender with the Griffins hockey team between 2013-2018 and won two league championships in 2017 and 2018. While a student at MacEwan, he enjoyed representing athletes as a member and president of the MacEwan Athletic Council. He was born and raised in Edmonton, has traveled to Europe and Africa for various backpacking excursions and continues to backcountry camp across Canada. When he has free time, he can be found at his family cabin near Calling Lake.
Former Alumni Advisory Council Members
Kent Karaki, Bachelor of Applied Human Service Administration (2019–2020)
Kass Green, Bachelor of Social Work (2019–2022)
Danika McConnell, Bachelor of Communication Studies (2019–2021)
Elliot Rose, Bachelor of Commerce (2019–2023)
Amy Beard, Bachelor of Commerce (2019–2023)
Lori Kotuza, Occupational Health Nursing (2019–2022)
Josh Morris, Bachelor of Commerce (2019–2023)
Jed Johns, Bachelor of Arts (2019–2020)
Kassie Burkholder, Bachelor of Arts (2019–2021)
Matthew Peddie, Bachelor of Commerce (2019–2022)
Justin Yaassoub, Bachelor of Arts (2019–2022)
Sarah Kowalevsky, Music (2019–2023)
Myles Dykes, former SAMU President (2021–2023)
Sean Waddingham, Bachelor of Arts Honours, 2019 (2020–2021)
The ability to continue to engage after graduation is immeasurable. The great people and the breadth of opportunities to punch above one's station is exceptional.
Elliot Rose
Alumni and the Board of Governors
The advisory council appoints two alumni to serve on MacEwan's Board of Governors. The selected members reinforce the Alumni Association's mission of building and strengthening the mutually beneficial relationships between alumni and their university. The MacEwan Board of Governors guides the university within its approved mandate, establishing policies to govern university affairs. Members establish the long-term vision, mission and strategic direction of the university while understanding that they have a fiduciary duty to act in the best interests of the university and those it serves.