CONTACT US
Visits & Tours
Information sessions to help you learn more about the program you're considering, in-person (and virtual) tours of campus, student orientations—come to campus and discover MacEwan University and our beautiful location in downtown Edmonton.
Get a taste of student life!
Thinking about higher education? Take the next step and give it a try at a Student for a Day event!

Connect with other future university students, talk to professors, meet current students (they're excited to welcome you), get a glimpse into campus life and top it off with a free lunch.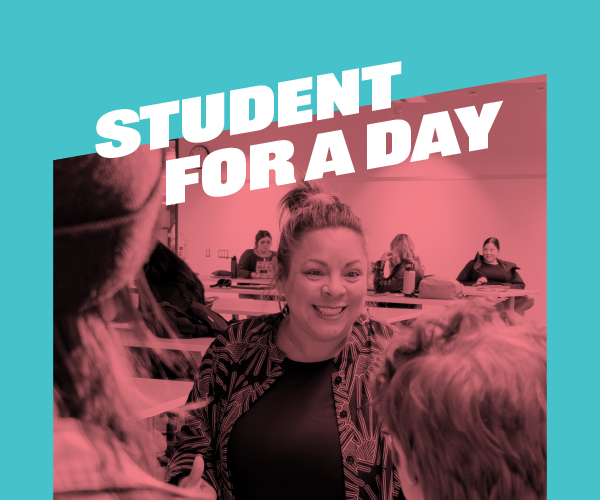 Register
Campus tours
Learn more about student life by participating in a guided tour of campus. Small group tours run on Tuesdays and Fridays; additional times available for larger groups. Choose your group size and register today!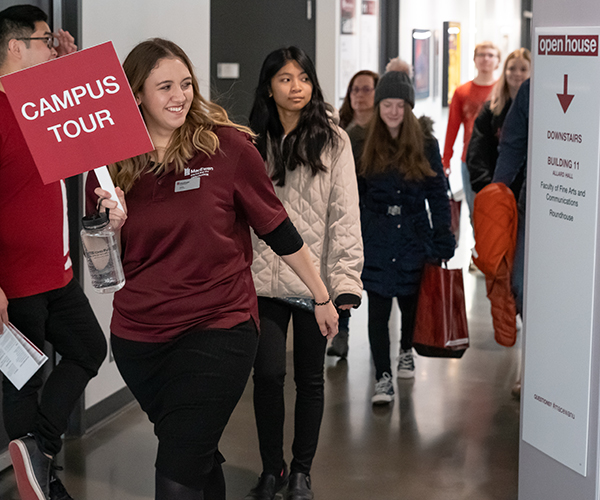 Small group tour (maximum 5)
Large group or school tour
Early Bird Orientation 2024
Register for our Early Bird Orientation where you can learn all you need to know about how to be a successful first year student. Early Bird Orientation is a 2.5 to 3 hour-long event where you will learn about being a first year at MacEwan, do some community building exercises and get a tour of campus from a current student at MacEwan.
Register for a tour
Tour campus without leaving home
Take a guided virtual tour of MacEwan University campus, located on the traditional lands of Treaty Six Territory in the heart of downtown Edmonton, Alberta. Learn about our university's namesake, explore our eight buildings and discover campus from the comfort of home.
Program information sessions
Discover more about your program of interest, including admission requirements, what you'll study and career opportunities. Bring your questions for the people who know our programs best.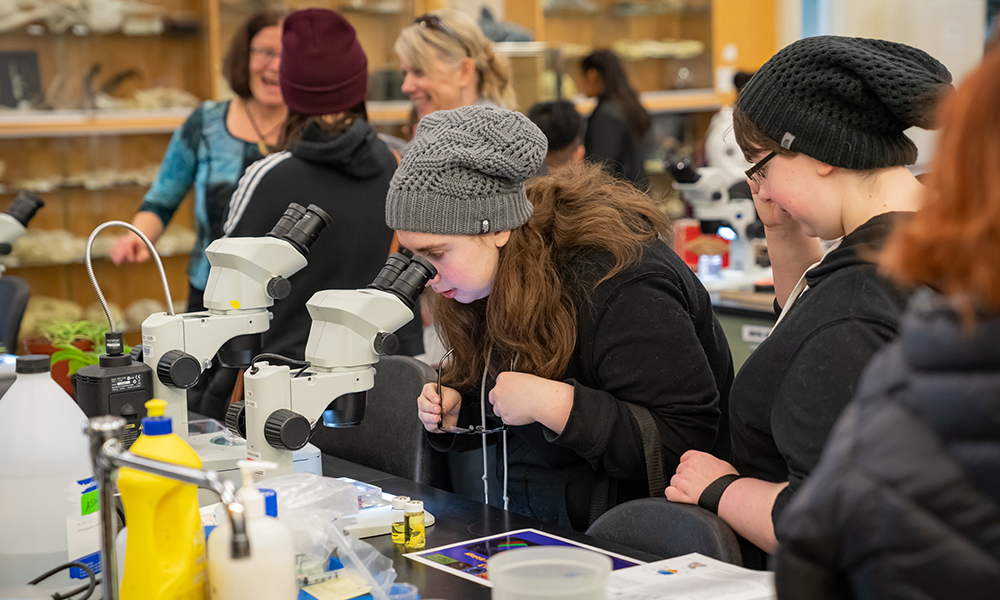 Find an info session
Open House
MacEwan University hosts an annual Open House each November. Join us for information sessions, program displays, campus tours and student performances. Connect with our faculty and ask questions. Find out what kind of activities, clubs and services are available. Discover what inspires you.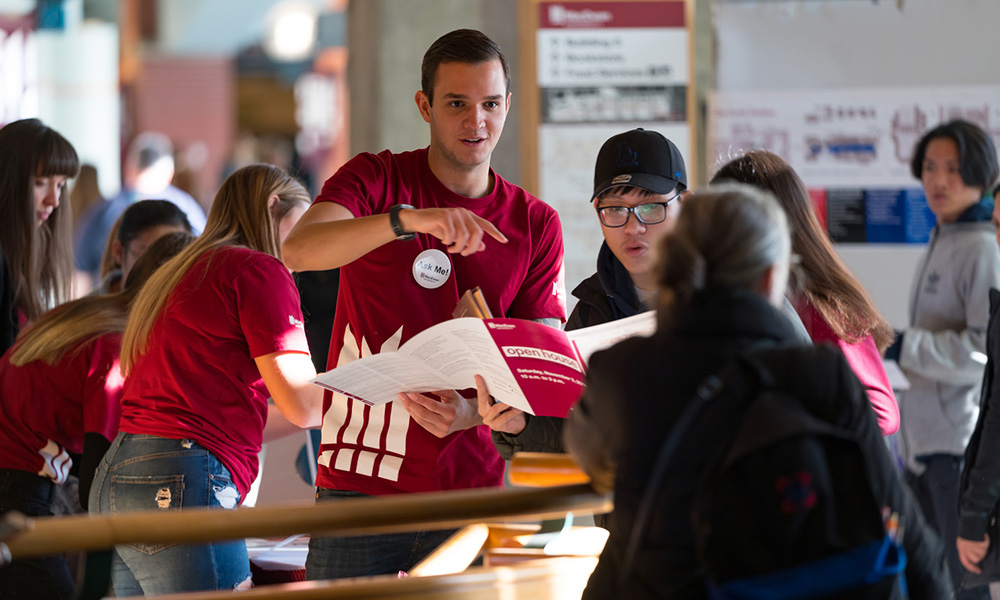 Join us at open house