Transformative education.
MacEwan University provides a transformative education in a collaborative and supportive learning environment. Creativity thrives here—through research and innovation that engage students, faculty and the community.
MacEwan Celebrated 50
As MacEwan University celebrated its first half-century in 2021/22, we looked back at our unique history, celebrated our people and launched an ambitious 10-year strategic vision and directions that will set a strong foundation for our next 50 years.
MacEwan.ca/50
Teaching & learning
Engaged students, high-impact teaching practices, innovative course design—at MacEwan, we prioritize excellence in education. We provide our students with an exceptional education, while seeking out new learning opportunities for our faculty.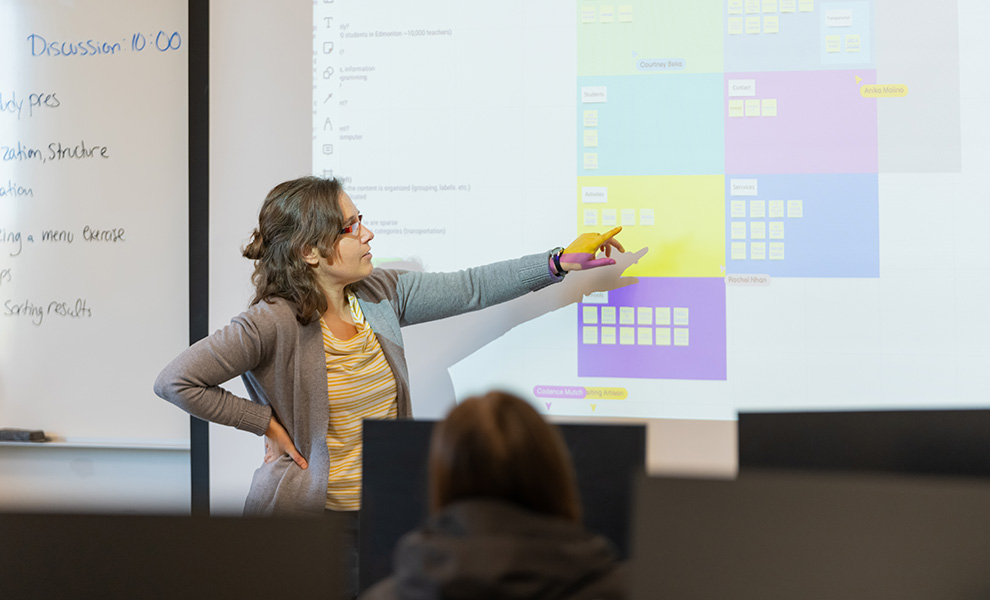 Centre for Teaching & Learning
Research at MacEwan
At MacEwan University, faculty research seeks to answer local and global questions, enrich the social and cultural fabric of our city and provide students with hands-on experiences.
Connect
MacEwan Alumni—we want to stay connected with you. The Alumni Office offers many benefits and services, and we celebrate your connection to an exciting past and a future of possibility.
Alumni
Donate
When you give to MacEwan University, you invest in the next generation of leaders. You create connections with the larger community that transform our city and enrich our culture.
Giving