BOARD of GOVERNORS
Members
Carolyn Graham, Board Chair
Terms of Office: August 15, 2022 - August 14, 2025
Board Chair
Carolyn brings expertise in strategic leadership, finance and risk management to her leadership role on the board. She retired from Canadian Western Bank in 2022 as Senior Executive Vice-President, having served as Chief Financial Officer and Chief Risk Officer. She serves on the board of trustees of Melcor Real Estate Investment Trust and the Grant Thornton (Canada) LLP Partnerships board. Carolyn received her Chartered Professional Accountant (CPA) designation in 1989 and was elected a fellow of CPA Alberta in 2011.
She is active in the community, contributing her time and expertise to several boards, including the Edmonton Symphony and Concert Hall Foundation. She is the co-founder of Edmonton Women in Finance.
Carolyn was a public member of the MacEwan Board of Governors from 2011 to 2017. During her previous tenure on the board, she made many valuable contributions to university operations, leading the Audit Committee of the Board and overseeing enhancements in the university's audit and financial processes.
Dr. Annette Trimbee, President and Vice-Chancellor
Terms of Office: Started August 1, 2020
President and Vice-Chancellor
Dr. Trimbee comes to MacEwan University after serving six years as the President of the University of Winnipeg (UWinnipeg). During her time at the UWinnipeg, Dr. Trimbee demonstrated a strong commitment to the institution's academic mission and to engaging with the entire university community.
Dr. Trimbee holds a PhD (ecology) from McMaster University, a MSc (botany) from the University of Manitoba and was a postdoctoral fellow (zoology) at the University of Alberta (UAlberta). Dr. Trimbee has long-standing ties to Edmonton. In addition to her time as a postdoctoral student at UAlberta, she spent nearly 30 years in the city building a distinguished career with the Government of Alberta. During this period, she held a number of senior leadership positions, including appointments as deputy minister with Advanced Education and Technology, the Treasury Board and Finance, and Service Alberta.
Dr. Anthony Fields, Chancellor
Terms of Office: Started July 1, 2021
Chancellor
Dr. Anthony Fields is the inaugural Chancellor of MacEwan University. Born and raised in Barbados, Dr. Fields emigrated to Canada after studying natural sciences at the University of Cambridge. He graduated from the University of Alberta's Faculty of Medicine in 1974 and completed his postgraduate training in internal medicine and medical oncology at the University of Toronto.
Dr. Fields has had a long and distinguished career in medicine as a physician, teacher, researcher and administrator. Most recently, he was a professor of oncology at the University of Alberta and vice-president of cancer care for Alberta Health Services before retiring in 2011.
Over the years, Dr. Fields has held many provincial and national voluntary and professional roles and has been recognized with several awards for his extensive work. In Alberta's centennial year, he was named one of Alberta's 100 Physicians of the Century, and in 2012, he was appointed a Member of the Order of Canada.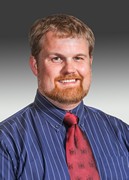 Terms of Office: June 28, 2020 - June 27, 2023
Public Member
Dr. Cameron Barr is a family physician working at the Boyle McCauley Health Centre and pathways to Housing Edmonton. He serves an inner-city clientele with a wide variety of medical needs, including addictions, mental health, and homelessness. He is a graduate of Queen's University (BScH, '02) and the University of Alberta (MD, '06). Cameron is a clinical lecturer at the University of Alberta and has volunteered with the Physician Education Committee and the Managed Alcohol Committee. Cameron chairs the Campus Planning Committee.
Linda Banister, B.Com, MPM, CMRP, FCMC, CE, ICD.D
Terms of Office: April 22, 2020 - April 21, 2023
Public Member
Linda is the former President and Founder of Banister Research and Consulting. She has practiced as a management consultant with a specialization in research for almost thirty years. She holds a Master of Public administration and business Administration degree and a Bachelor of commerce degree from the University of Alberta, and also has her ICD.D designation from the Institute of Corporate Directors. She is a National Credentialed Evaluator, Fellow of the Canadian Evaluation Society, Fellow of the Canadian Association of Management Consultants, Certified Market Research Professional and Certified Management Consultant.
Abby Beka, SAMU Students' Councillor
Terms of Office: May 1, 2022 – April 30, 2023
Student Member
Abby Beka is a second-year student in the Bachelor of Science program at MacEwan University, and a student member of the Board of Governors. In addition, Abby is a member of the elected Students' Council at the Students' Association of MacEwan University (SAMU), where she represents and advocates on behalf of student interests. Away from board tables, Abby is an avid volunteer with community organizations like the Stollery Children's Hospital and the Edmonton Heritage Festival, helping bring people together in the city of Edmonton. She is eager to continue the work of supporting her community and ensuring MacEwan students are well-represented on the Board of Governors.
Nina Christine Delling, MA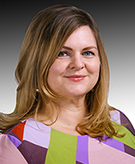 Terms of Office: April 1, 2021 - March 31, 2024
Term: Non-academic Staff Member
Nina Christine Delling has extensive experience in public and community relations and is currently an education abroad advisor at MacEwan University. Ms. Delling has also worked in research coordination and policy analysis. Nina served as a staff representative on the MacEwan University Academic Governance Council and as chair for the Alberta Council for Global Cooperation. She has also supported a number of other local and provincial committees and associations. Ms. Delling has degrees in education, linguistics and literature from the Universität Leipzig, a Master of Arts in Applied Linguistics from the University of Alberta and has completed work toward a PhD in German Applied Linguistics.
Terms of Office: October 30, 2022 – October 29, 2025
Public Member
Born and raised in Edmonton, Alberta, Victor Cui is the President and CEO of the Edmonton Elks Football Club. Victor rose to prominence with mixed martial arts promotion ONE Championship and has served in a variety of roles with ONE, beginning as a co-founder and the company's first CEO in 2010. Victor went on to become ONE's CEO International and led multiple areas of the company's global business and also served as CEO of ONE Elite Agency, managing some of the world's biggest MMA athletes and celebrities. Over his decade-plus run with ONE, Victor played a central role in growing the company to become Asia's largest sports media property, with broadcasts to more than 150 countries. With Victor's leadership and vision, the company held a total valuation of more than $1 billion (USD). Victor is a graduate of the University of Alberta where he served as Students' Union Vice President Internal while studying political science. Victor is also a proud member of the Canadian Filipino community and an active member of the Edmonton community. He serves as a mentor for the University of Alberta's ThresholdImpact Mentoring Service (VMS), helping develop Alberta's next generation of entrepreneurs through guidance and support. Victor also serves as a board member for the Parkinson's Association of Alberta.
Terms of Office: August 15, 2022 – August 14, 2025
Public Member
Sandra Haskins received her Bachelor of Business Administration, Accounting and Finance, and holds designations as a Chartered Professional Accountant and a Certified Management Accountant. As the Senior Vice-President, Finance and Chief Financial Officer of Capital Power Corporation, Sandra leads all of Capital Power's finance functions including Treasury, Financial Reporting, Financial Planning and Analysis, Tax, and Investor Relations. She is also responsible for Enterprise Risk Management processes and the Corporate Insurance program. Sandra is also accountable for the Capital Power Finance Development and Accreditation Program, which recruits accounting graduates and provides work experience and study support for a Chartered Professional Accountant designation. Sandra also has a connection to the larger community serving seven years as a Board member and as Finance and Audit Committee Chair for the Citadel Theatre.
Myles Dykes, SAMU President
Terms of Office: May 1, 2022 – April 30, 2023
Student Member
Myles Dykes is the President of the Students' Association of MacEwan University (SAMU) and a student member of the Board of Governors. In addition to pursuing his Bachelor of Arts degree with a double major in Political Science and Economics, Myles spent the last year representing MacEwan students as one of two student members on the Board of Governors.
From 2019 to 2020, Myles served as a Students' Councillor and was awarded Councillor of the Year two years consecutively for his work. As the 2020/2021 President of MacEwan Rotaract, Myles had focused on strengthening and supporting communities through active service. He looks forward to continuing his advocacy on behalf of MacEwan students, to ensure the decisions made for students reflect their best interests. His priorities for his year as President are engaging our community, affordability and accessibility, and working towards inclusion
Terms of Office: August 4, 2022 – June 30, 2025
Academic Staff Member
Dr. Lucio Gelmini is a member of the Faculty of Arts and Science at MacEwan University, where he is an Associate Professor in the Department of Physical Sciences (Chemistry). Lucio received his PhD from The University of Windsor in 1988, specializing in the preparation and reactivity of organometallic catalysts. During his tenure at MacEwan, he has been an active proponent of bicameral governance, serving on all the various forms of the Academic Governance Council (vice chair for one year). Lucio has been Chair of the Chemistry department (6 years). He has been on several community boards, including the local section of the Chemical Institute of Canada (Chair), Edmonton Science Outreach Network (Chair) and the Alberta Science Network (Board of Directors). He is dedicated to science literacy and outreach (helped establish the MacEwan Roadshow) and has performed science demos to over 200,000 students over the last 20 years.
Terms of Office: July 4, 2022 – July 3, 2025
Academic Staff Member
Dr. René Wells is an Assistant Professor in the Department of Accounting and Finance in MacEwan's School of Business. René received his PhD from the University of Luxembourg in 2017, specializing in the microstructure of financial markets. René joined MacEwan in 2020 after being faculty at the Haskayne School of Business of the University of Calgary for three years while having previously lectured classes at the University of Luxembourg and at the Rotman School of Management of the University of Toronto.
Before pursuing his PhD, René was a manager with Scotiabank, NatWest Markets and John Deere. René also holds an MSc from the University of Luxembourg, an MBA from the John Molson School of Business of Concordia University, and a BSc (Physics) from the Université du Québec à Chicoutimi. He is a CFA charter-holder since 1993 and passed his Uniform CPA exams in 1995. René has over 20 years of banking and corporate development experience in North America, Europe and Africa. Since 2019, René is providing his expertise to the finance function of the City of Calgary as a volunteer.
Terms of Office: August 15, 2022 – August 14, 2025
Public Member
Adam is a MacEwan alumnus (BA Transfer, 2006) and a graduate of the University of Alberta (BA, Economics). He is the general manager of Antrim Industries, a general contracting and manufacturing company that serves construction and oil and gas companies. Under his innovative leadership, Antrim maintained its success and profitability through an economic downturn in Alberta by diversifying contracts and services, mitigating job loss through increasing product offerings, and employing careful financial management.
As a MacEwan student, Adam served as the president of the Students' Association on MacEwan University (SAMU) during the 2005/06 academic year. He initiated a number of programs and plans that still benefit students today, including the U-Pass and a fund toward the SAMU building. He currently serves on the boards of the Beaumont Credit Union and the Edmonton Petroleum Club.
Terms of Office: April 21, 2021– April 24, 2024
Public Member
Mr. Reg Joseph has served as the CEO of Health City since February 2018 with a focus on "economic development health innovation." Reg is no stranger to the health ecosystem and brings a wealth of expertise in both the biomedical sciences and business development. He served as the Vice President of the Health portfolio at Alberta Innovates, led the provincial strategy for health innovation and drove industry and non-profit collaborations with the Province. Reg has 20 years of experience spanning the biotechnology and high technology sectors. He currently serves as Chair of the Board of BioTalent Canada, sits on BioAlberta's policy committee, and serves as President of the Board for the Seniors Association of Greater Edmonton (SAGE). Reg has a B.Sc. in Physiology and an MBA in Finance.
Scott Kashuba, BSc, MA, MBA, ICD.D
Terms of Office: July 15, 2020 – July 14, 2023
Alumni Member
Scott studied in the Arts and Science Transfer program at MacEwan and is a Distinguished Alumni Award recipient. He completed a Bachelor of Science, Master of Arts and MBA from University of Alberta. He has recently retired from Alberta Blue Cross to concentrate on corporate governance roles. Scott has served as a Chair, Vice-Chair and Director of Government of Alberta public agencies/crown corporations. He currently sits on the Alberta Motor Association Board of Governors, the Governance Committee, Bridgewater Bank and Insurance Services Corporation as Director and the Edmonton Regional Advisory Board as Chair.
Dr. Julian Martin, BA, MA, MPhil, PhD
Terms of Office: June 28, 2020 - June 27, 2023
Public Member
Julian Martin taught the history of science and medicine at the University of Alberta for nearly 20 years. He trained at the University of Cambridge and was a Fellow of the Royal Historical Society. While at the University of Alberta, he chaired the University's Library Committee, and several long-range development and facility planning committees. Between 2008 and 2014, he was Director of the federal Cabinet Ministers' Regional Office for Northern Alberta. He has served on various public boards, for example, as a member of the Alberta Surface Rights Board and the Land Compensation Board, the Board of Governors of the Royal Military College St. Jean, and the Boards of MindFuel (formerly Science Alberta Foundation) and Early Music Alberta.
Jasmine Nuthall, CPA, CFE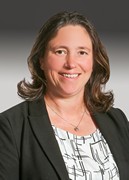 Terms of Office: June 28, 2020 – June 27, 2023
Public Member
Jasmine is a MacEwan University alumna of the Applied Business Administration program and holds certifications as a management accountant and fraud examiner. She is Director, Financial Compliance with the Ministry of Justice and Solicitor General where she leads with strong accountability and integrity in regards to financial matters and policies. She has had a distinguished career in accounting that includes expertise in risk assessment, fraud detection, audit, and developing a strategic audit plan.
Jasmine has volunteered within the MacEwan community as a member of the University's Accounting and Strategic Management Program Advisory Committee. She also contributes to the vibrancy of the greater community by lending her financial expertise to organizations like the Boys and Girls Clubs of Alberta and St. Albert Soccer.
Terms of Office: July 15, 2020 – July 14, 2023
Alumni Member
Tracy is a graduate of MacEwan's Public Relations program. She is the Chief Executive Officer of Covenant Foundation, which partners with the community to invest in transforming health care at 20 acute care hospitals, long term care facilities and hospices across Alberta. Tracy led the redesign of Covenant Foundation, merging five charities into a single legal entity within the confines of the Hospitals Act. She spearheaded the growth of the organization from supporting three facilities to 20 facilities across the province. Tracy has recently been appointed as a board member with Greater Edmonton Foundation Seniors Housing, and is an ex-officio member of the Bonnyville Health Foundation, Killam & District Health Care Foundation, Our Lady of the Rosary Hospital Foundation, Mary Immaculate Hospital (Mundare) Foundation, St. Mary's Hospital, (Camrose) Foundation and St. Mary's (Trochu) Foundation.
Terms of Office: June 28, 2020 – June 27, 2023
Public Member
Mr. John Stelter is a Chartered Professional Accountant and Audit Partner with KPMG LLP. He is a member of of the Chartered Professional Accountants of Alberta Bylaws & Rules Committee, former Vice Chair of the CPA Western School of Business, former Chair of the Audit Committee of the CA School of Business, and former external member of MacEwan's Audit Committee. He holds a Bachelor of Commerce (with Distinction) degree from the University of Alberta.