In the School of Business, we are driven by an entrepreneurial spirit that transforms innovative ideas into action. We're determined to not just keep up with the times, but to set the pace—forging new ways of thinking about business.
We offer a wide variety of programs, including 10-month certificates, two-year diplomas and a four-year degree. Many of our diplomas ladder into the Bachelor of Commerce program, and some transfer into the Bachelor of Arts program. Here, your education extends beyond the classroom, providing you with opportunities to engage with business leaders, give back to the community and take advantage of real-world learning experiences.
Chat with a current student
Business community invitation
Support the next generation of business leaders by speaking at a School of Business event, sharing your wisdom with our students or joining our co-op program.
CONNECT WITH US
Case Study Conversations
Listen to the podcast promoting the School of Business' Ivey-MacEwan co-branded case studies.
Listen to the podcast
Aspire Spring 2022
The 50th anniversary edition of our School of Business publication provides examples of how the School of Business excels at teaching, research, community engagement and delivering a high-quality student experience.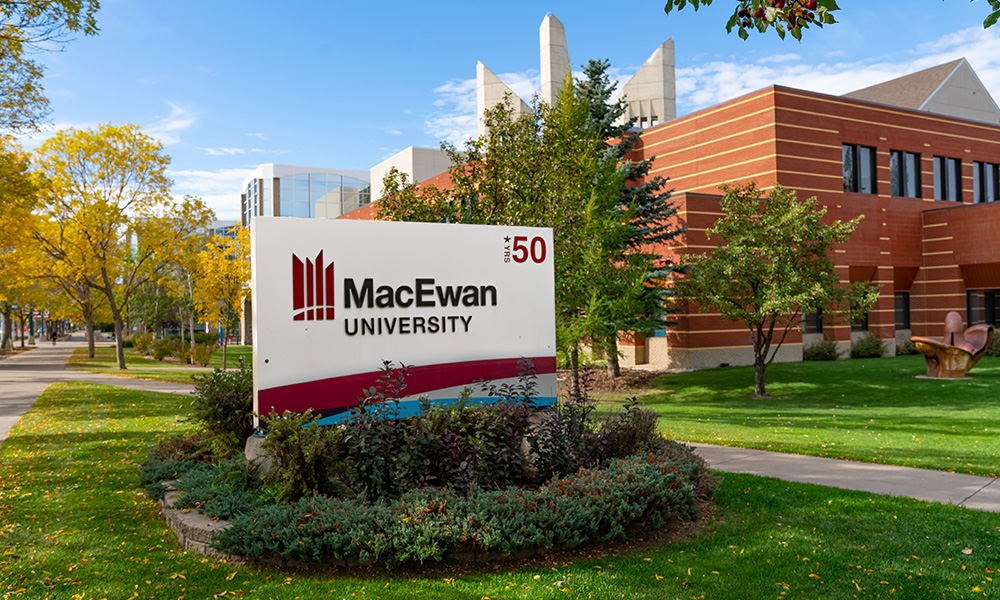 Read Aspire Spring 2022