CONSERVATORY of MUSIC
michel forestier
PRIVATE LESSONS | GUITAR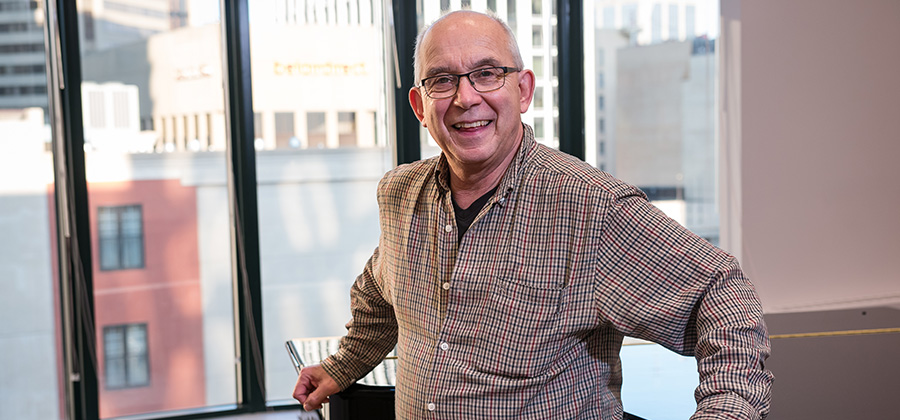 I teach students as young as 4 years old and from complete beginners to more senior students. I encourage my students to play with other guitarists and musicians in duets or larger ensembles.
About
Michel Forestier has been a classical guitar instructor at Alberta College Conservatory of Music since 1973. He is also a faculty member at the King's University College and at Concordia College in Edmonton.
Michel began his classical guitar studies with Carl Lotsberg in Edmonton and continued his studies during the summers at the Orford Arts Centre in Quebec and at the Shawnigan Summer School of the Arts in British Columbia. Mr. Forestier has performed as a soloist and in various chamber music ensembles on television and radio. He is active as a performer, arranger and chamber music coach.
Lessons
Michel offers lessons for ages 4 to adult from beginner to advanced levels, RCM Level 1 to ARCT. He teaches classical, fingerstyle, folk, and pop styles.
Lessons are available in person at the Alberta College Campus or online during weekdays/evenings and weekends.
Request lessons with Michel to dicuss specific availability and rates.
Michel is an extremely gifted guitarist and guitar teacher. He has an advanced understanding of the instrument, classical music, and music theory. He adapts his lessons to align with the abilities and interests of his students. He pushes his students to become better using effective feedback. He focuses on theory, technique, interpretation, and performance. Overall, an outstanding guitar teacher in an outstanding program. Keep it up - much appreciated.
Ron, Guitar Student