Police professionals are quick thinkers, effective decision makers and can keep a level head in stressful situations. The police studies program teaches you to use these strengths to serve your community.
In this two-year diploma program, you learn about current theories of criminology, investigative techniques, law, psychology, evidence collection and forensics. You gain the knowledge, practical skills and field experience you need to prepare for a career in policing.
Answer the call.
Prepare for a career in policing.
Fitness Test
The fitness test is part of the admission requirements to this program. Find out more and watch a short video showing the elements of the fitness test.
More info
Crime labs, field placements and faculty excellence
Police and Investigations program gives students an edge in investigation techniques.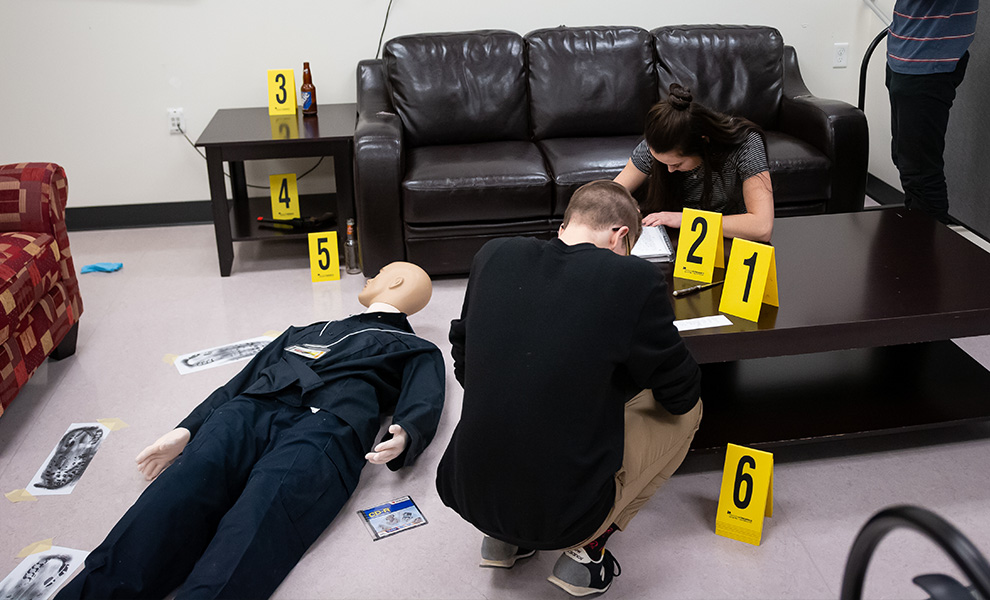 Full story