After an extensive search process, MacEwan University is pleased to announce that Dr. Richard Perlow has been appointed Dean, School of Business for a five-year term, effective June 1, 2022.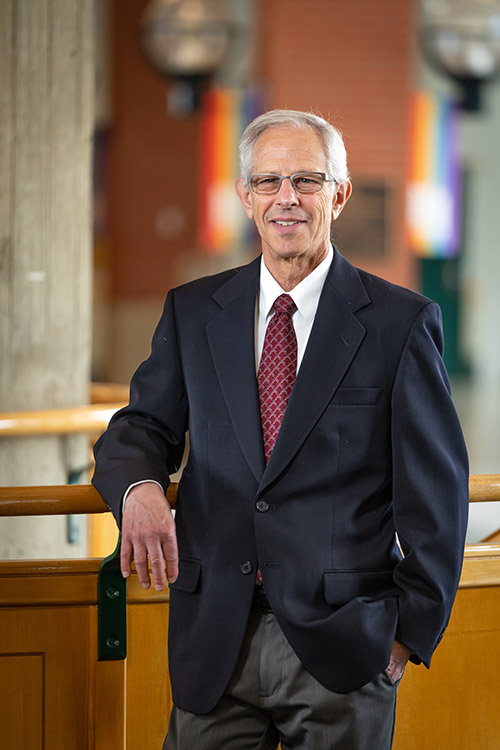 Dr. Perlow will hold a concurrent position as professor in the school's Department of Organizational Behaviour, Human Resources Management, and Management.
Dr. Perlow comes to MacEwan with extensive teaching and administrative experience. He has held a faculty position with the Dhillon School of Business at the University of Lethbridge (U of L) since 2002. During his tenure at the Dhillon School, he served as associate dean from 2006 to 2015. Prior to joining the U of L, Dr. Perlow held teaching positions at the University of Manitoba, Clemson University (South Carolina) and Auburn University (Alabama).  

"I am delighted with the opportunity to be the next Dean of the School of Business," says Dr. Perlow. "The university administration, faculty, and staff are committed to continuing to provide students with an excellent educational experience and their new vision will do just that. I look forward to working with these dedicated professionals on vision implementation that will enable students to pursue their career goals and provide the workforce necessary for Alberta's organizations to thrive."

A collaborative leader who believes in developing people's potential, and in the importance of hands-on learning in assisting students in applying theory and concepts learned in the classroom, Dr. Perlow is well-positioned to lead the School of Business as the university implements its Teaching Greatness: Strategic Vision 2030.

"I am thrilled that Dr. Perlow will join our leadership team at this important moment in the development of our university and of the School of Business," says Dr. Craig Monk, MacEwan's Provost & Vice President, Academic. "He participated in the extraordinary growth and development of business programming as a faculty member and administrator at the University of Lethbridge, as their school expanded into its striking, purpose-built facility. The MacEwan community responded enthusiastically to Dr. Perlow during the recruitment process, recognizing a leader who will be steadfast as the university emerges from the pandemic and our School of Business seizes the many opportunities available to it as we pursue our strategic vision together." 

The search was conducted through the firm Janet Soles & Associates under the direction of a recommendation committee chaired by Dr. Monk. The search committee comprised Dr. David McLaughlin, associate vice-president, Planning and Analysis and registrar; Valla McLean, librarian; Heather Molzan, academic advisor, School of Business; Dr. Noufou Ouedraogo, professor, School of Business; Dr. Melike Schalomon, dean, Faculty of Arts and Science; Shankar Subramani, associate professor, School of Business; Thomas Cross-Trush, Students' Association VP Student Life and Allan Wesley, assistant professor, School of Business.  
Let's stay in touch!
Sign up to receive our weekly MacEwan University e-newsletter straight to your inbox.