The day after the Pisces Health Spa raid, I met with some members of the community talking about what went on. I was asked to be interviewed by the media. I was reluctant because I wasn't out, but I decided that if I was going to do interviews, I needed to be public about who I was and what I was doing. 
Shortly after that, I became heavily involved in HIV/AIDS advocacy along with some other organizations and the Social Planning Council, and did some work with the mayor at that time. I decided to run for city council and in 1992 became the first openly gay politician ever elected in Alberta. I stayed on City Council for the next 15 years.
The Pisces raid pushed me in some directions that I probably wasn't quite ready for, but I had to become ready. I jumped in and haven't looked back.
Some of my interest and involvement in the Edmonton Queer History Project goes back to figuring out that I was gay. I had no idea whether there was anybody else, or whether anything had happened before me. That's because so much of Queer history has been ignored, hidden or filed away in police records. 
Making this history available to the public and in the Edmonton Archives, means that as other people and stories come forward, there will always be history they can work from to understand what it was like during those earlier times and how we got where we are today.
I'm just so pleased that there are so many young people who are identifying and becoming part of the LGBTQ2S+ community, that have friends who accept them and see that as part of who they are, and who are working together to make things happen and to continue to make the change that needs to be made. It's amazing how far you can go and how much you can get done. Keep at it and don't give up. The city and the world will be a better place because of all the wonderful things that you will do.
— Michael Phair, activist, former Edmonton City Councillor and contributor to the Edmonton Queer History Project.
Mr. Phair is the first guest of the From Queer to There podcast, part of the Edmonton Queer History Project. Listen to his featured episode here.
Community builders
Visit MacEwan's 50th-anniversary Community Builder Map to read more about MacEwan alumni and community supporters like Michael Phair.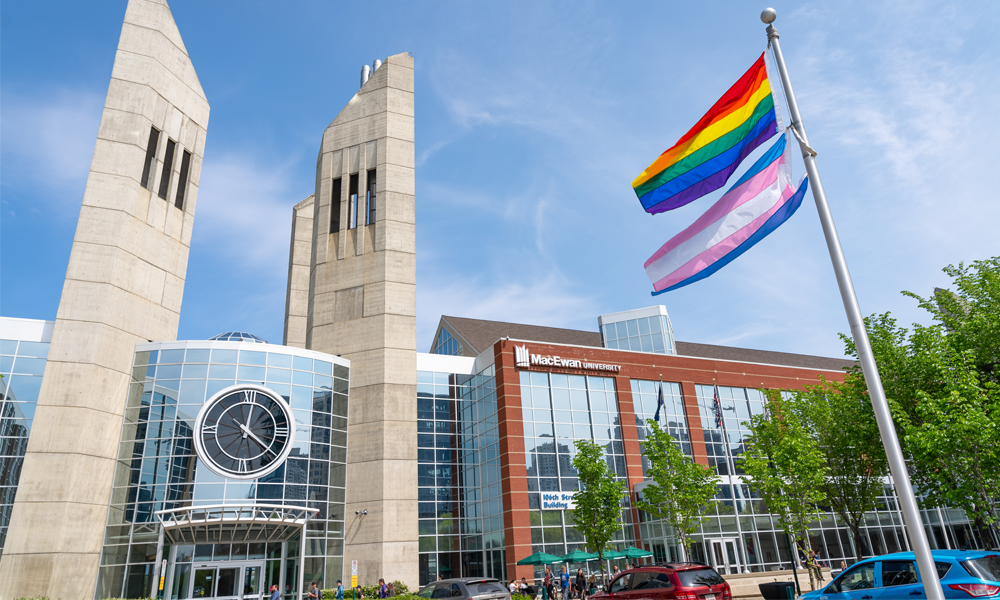 See the map
Let's stay in touch!
Sign up to receive our weekly MacEwan University e-newsletter straight to your inbox.