Mary Cameron, Sarah Carter, Susan Green, Doug Stollery and Lorne Tyrrell will each be awarded a Doctor of the University, honoris causa, and speak to the graduating class.
"This impressive group of leaders has made incredible contributions to business, the public sector and academia," says Dr. Annette Trimbee, president and vice-chancellor. "Their exceptional work – in their fields of expertise and within their communities – perfectly illustrates the greatness our graduates are prepared to achieve and the difference we know they will make in our world." 
MacEwan University awards honorary doctorates to individuals with significant achievements in their areas of expertise.
Meet the recipients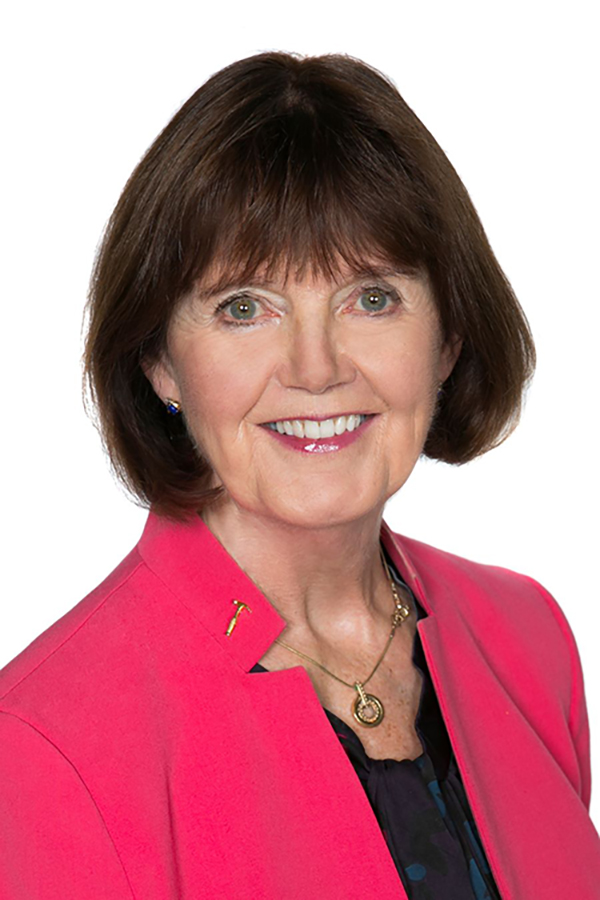 Mary Cameron is a business executive and community leader with experience in the public and private sectors as a deputy minister in two Canadian provinces, CEO of the Alberta Workers Compensation Board and CEO of several private companies. She currently provides governance consulting services as a principal of Ozone Advisory Group and serves on private company boards in the lumber, manufacturing and technology industries. She was founding chair during the establishment and inaugural phase of Edmonton Global, an organization created with 15 municipal shareholders to further economic development in the city's metropolitan region. She is chair of Habitat for Humanity International and an Honorary Lt. Colonel with the Loyal Edmonton Regiment. Her community and business service has been recognized with numerous awards, including the Queens Jubilee medal, ITV Women of Vision, Business Woman of the Year, Alberta Ventures 50 Most Influential Albertans and Distinguished Graduate from the University of Calgary. 
Mary Cameron will receive an honorary doctor of the university degree on June 21 at 2 p.m.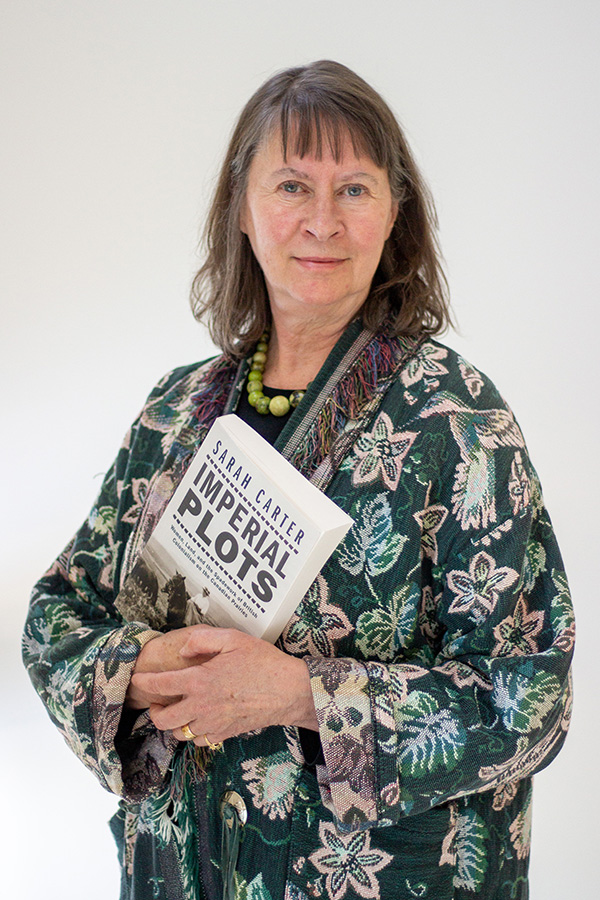 Dr. Sarah Carter is an educator, collaborator and scholar whose work has shaped our understanding of Western Canada's past, particularly the historical significance of women and Indigenous people. She joined the University of Alberta in 2006 as Henry Marshall Tory Chair after teaching at the University of Calgary for 14 years. She is a fellow of the Royal Society of Canada and, in 2020, received the Canada Council Killam Prize for outstanding achievements within the field of humanities. Her 2016 book Imperial Plots: Women, Land, and the Spadework of British Colonialism on the Canadian Prairie won several prizes, including the Governor General's History Award for Scholarly Research. Her most recent book, co-authored with Inez Lightning, is Ancestors: Indigenous Peoples of Western Canada in Historic Photographs (2021), and her newest project is Who Owns the Prairies?: A History of the Land, 1871 – 2021. She has served as editor of the Canadian Historical Review, co-editor of the McGill-Queen's Press Indigenous and Northern Series, and expert witness for several First Nations' treaty land and economic entitlement claims. 
Sarah Carter will receive an honorary doctor of the university degree on June 22 at 9:30 a.m.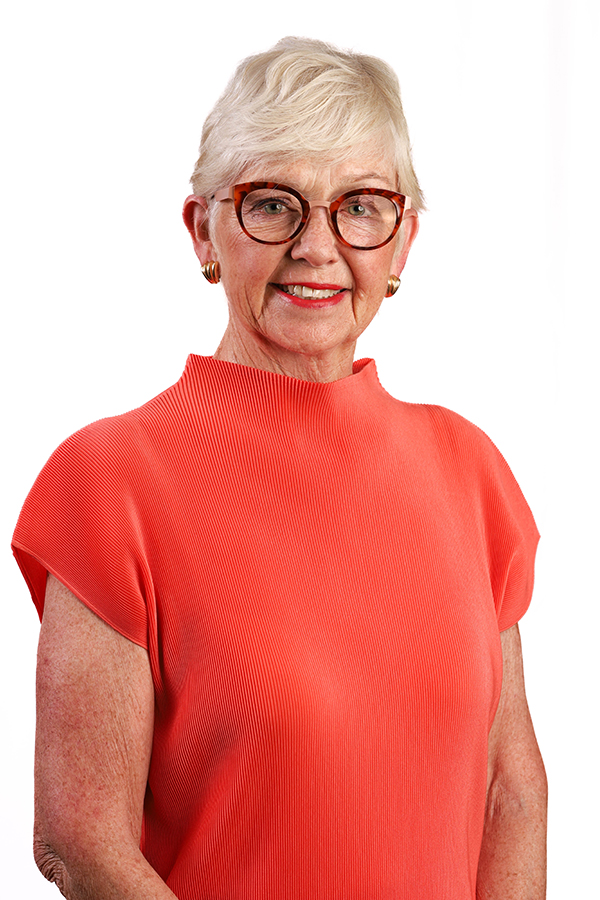 Susan Green spent 30 years in executive leadership roles at the University of Alberta, the Alberta Cancer Board, the Alberta Cancer Foundation and the Government of Alberta. She currently serves on the boards of the Great Western Brewing Company Ltd. and Imperial Equities and was chair of the Alberta Liquor and Gaming Commission, director of the Canada Revenue Agency Board of Management, and director, officer and owner of Guardian Chemicals Inc. Her commitment to helping define Edmonton as a caring community has been – and continues to be – a constant throughout her successful business career. She has served as chair or on executive committees of organizations including Habitat for Humanity, Crossroads International, the Rotary Club of Edmonton Glenora, Edzimkulu: A Society for Children with AIDS in South Africa and the Lieutenant Governor of Alberta Arts Awards Foundation. Her numerous recognitions include a Daughter of the Year Award from Canadians for a Civil Society, a Distinguished Citizen Award from MacEwan University, the Queen's Diamond Jubilee Award, Global Woman of Vision, the Alberta Centennial Medal for Community Service and Professional Service and Venture Magazine's Top 50 Influential Albertans.
Susan Green will receive an honorary doctor of the university degree on June 23 at 9:30 a.m.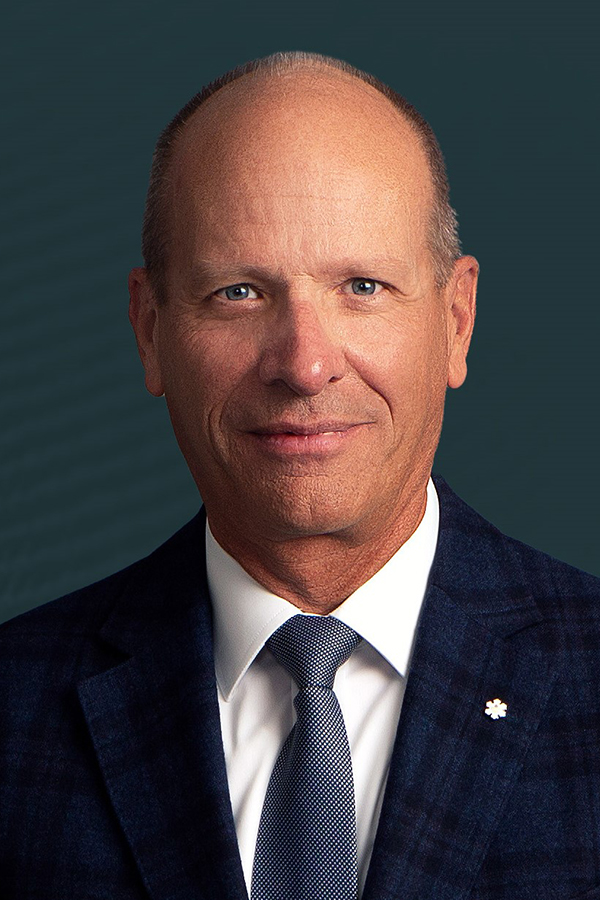 Douglas Stollery is a lawyer and community builder who holds a Bachelor of Laws from the University of Alberta, a Master of Laws from Harvard University and serves as counsel to the law firm of Reynolds Mirth Richards & Farmer LLP. Earlier in his career, he acted as co-counsel in Vriend v. Alberta, the first successful case in support of LGBTQ2S rights before the Supreme Court of Canada. He is currently president of the Stollery Charitable Foundation and a director of CARE Canada, and in 2020 completed his term as chancellor of the University of Alberta, where he was also chair of the senate and a member of the board of governors. He has served on MacEwan University's board of governors, as president of the Alberta branch of the Canadian Bar Association and as director of several non-profit organizations. A member of the Order of Canada, he has also received the Canadian General Counsel Lifetime Achievement Award and the Queen Elizabeth II Diamond Jubilee Medal. 
Doug Stollery will receive an honorary doctor of the university degree on June 21 at 9:30 a.m.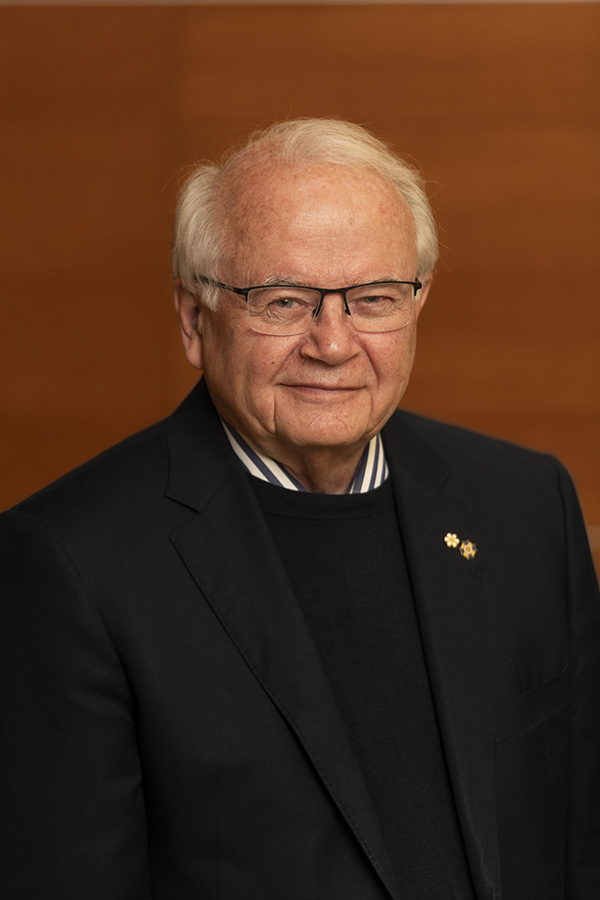 Dr. D. Lorne Tyrrell is a clinician, scientist and distinguished professor who has studied viral hepatitis for more than three decades. His early work resulted in the licensing of lamivudine, the first oral antiviral agent used to treat chronic hepatitis B infections. Dr. Tyrrell also co-developed the first non-primate animal model to study hepatitis C (HCV). This important model helped in the discovery of antivirals to cure HCV and led to the creation of biotech company KMT Hepatech. During his tenure as dean of the University of Alberta's Faculty of Medicine and Dentistry from 1994 to 2004, research funding and space more than doubled, including the addition of the Li Ka Shing Institute of Virology, of which he remains the founding director. He has published over 250 peer-reviewed papers and maintains an active research program. Dr. Tyrrell has held many healthcare board positions, including an appointment to the federal government's Vaccine Task Force advising on COVID-19 vaccines. His numerous awards include the Canadian Medical Hall of Fame, the Alberta Order of Excellence, officer of the Order of Canada, fellow of the Royal Society of Canada and the Killam Prize for Health Science. 
Dr. D. Lorne Tyrrell will receive an honorary doctor of the university degree on June 22 at 2 p.m.
Let's stay in touch!
Sign up to receive our weekly MacEwan University e-newsletter straight to your inbox.