As the COVID-19 pandemic unfolded over the past two and a half years, health-care workers went into overdrive, working long, exhausting hours in rapidly changing conditions in order to treat illness, save lives and keep the health-care system from collapsing under the weight of the pandemic.
Dr. Christy Raymond, dean and professor in MacEwan's Faculty of Nursing, identified that faculty members who were directly in the clinical environments with students throughout the pandemic demonstrated incredible courage and resilience. "Our clinical faculty members ensured our nursing students had the ability to hone critical skills and facilitated once-in-a-lifetime experiences, all which will make our graduates notable practice leaders of tomorrow." 
The Health-care Heroes initiative was established by the Faculty of Nursing to recognize the nurse educators and clinical instructors who went above and beyond during the pandemic while working alongside students in the clinical settings. Five nurse educators were selected by their peers to receive the honour.
Here, they share their stories, reflections and lessons learned from guiding students through clinical placements during an unimaginably challenging time.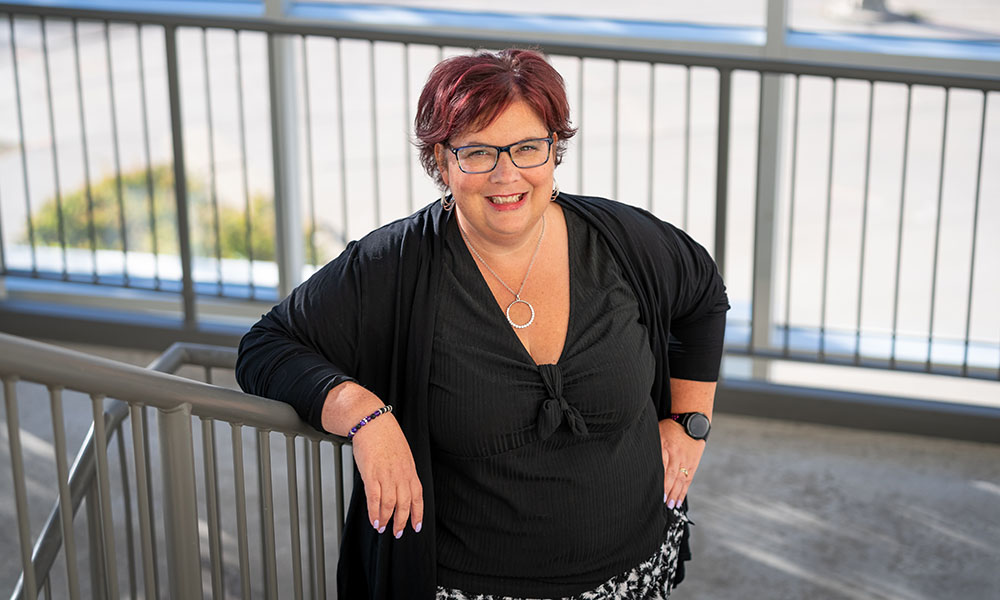 Heather Kemp
My colleagues and I strongly advocated for our students to remain in their clinical placements during COVID-19. Our team unanimously agreed that the NURS 375 clinical course could not be completed virtually. We urged the faculty to let us continue with in-person clinical despite less-than-ideal clinical settings. There is no substitute for the connections students make between theory, lab and clinical practice while in clinical.
In December 2020 Alberta Health Services moved to the pandemic care model, which included hiring nursing students to work as alternative health-care providers, as we prepared for wave three. This was a pivotal moment. That month our unit had about 25 per cent of the patients isolated, but when I returned with new students in January 2021 as wave three hit, 100 per cent of the unit was isolated. We remained 75-100 per cent isolated for most of 2021. This impacted the students in many ways – they were constantly donning and doffing personal protective equipment (PPE), which takes time. As the intensive care units filled up, sicker patients were being moved to the regular units. There was also less staff on the units to care for the patients. Without the students on the units, patient care would have suffered.  
I hope those students recognize how strong and resilient they are. They showed up every day determined to provide great care in a chaotic environment. The ability to complete this program during a pandemic is no small task!
Our NURS 375 clinical teaching team is small but mighty. We supported one another throughout the last two and a half years. Along with the faculty navigators and our Chair, we were able to make plans, change plans and execute these plans on a moment's notice, to ensure the students still received excellent opportunities.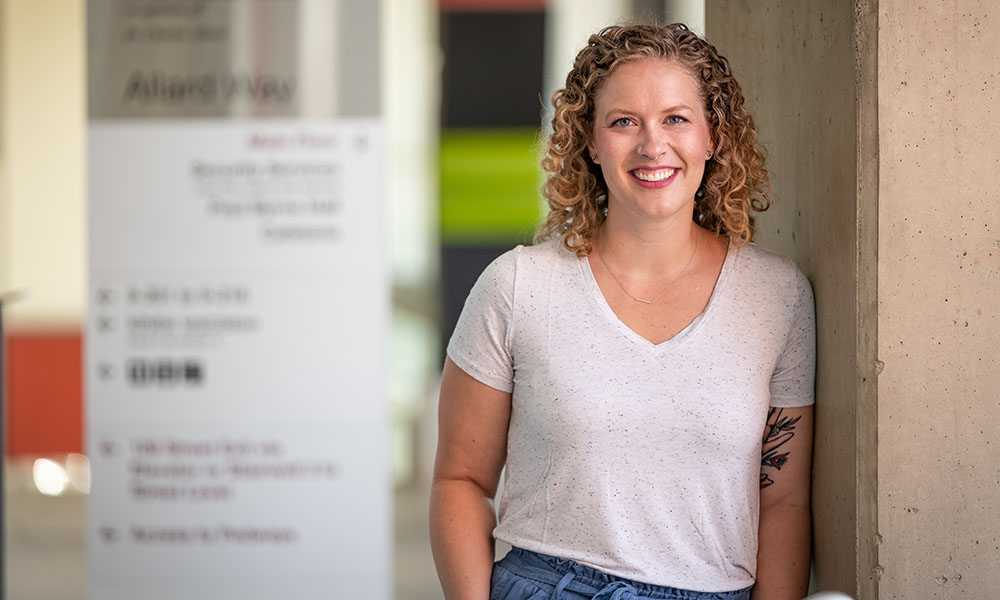 Kaia Koopmans
I always thought heroes were those who made big, grand gestures. Like those who run into burning buildings and save kittens from trees. I am learning that being a hero can happen in quiet, sometimes mundane actions. There were many days in the past two years when it was dark, lonely and stressful, but I saw so many wonderful humans show up, coffee in hand, ready to do the hard work of making a difference. The smallest gestures matter. Whether it's a text or phone call that shows someone is thinking of you, or someone willing to enter an isolation room with you for the thirtieth time in a shift. It's not looking for glory. It's showing up and saying "I am here. How can I help?"
My coworkers and chair can attest that I asked a lot of questions as we adjusted to working during COVID-19. A lot! I wasn't satisfied with ambiguity as I knew I had eight students who were relying on me to help them navigate constant change. I had to learn to speak up and confront the unknown. I had to learn to flex my standards and expectations while also ensuring that my students were going to be confident and capable of moving forward. I encouraged them to ask questions as well, to speak up when they felt unsafe and to reflect on what it means to provide nursing in this day and age. I also spent five weeks helping my team develop virtual learning activities for our courses. I wasn't convinced that nursing could be adapted to online learning and yet I saw some amazing, creative ways to practice and apply nursing skills and concepts.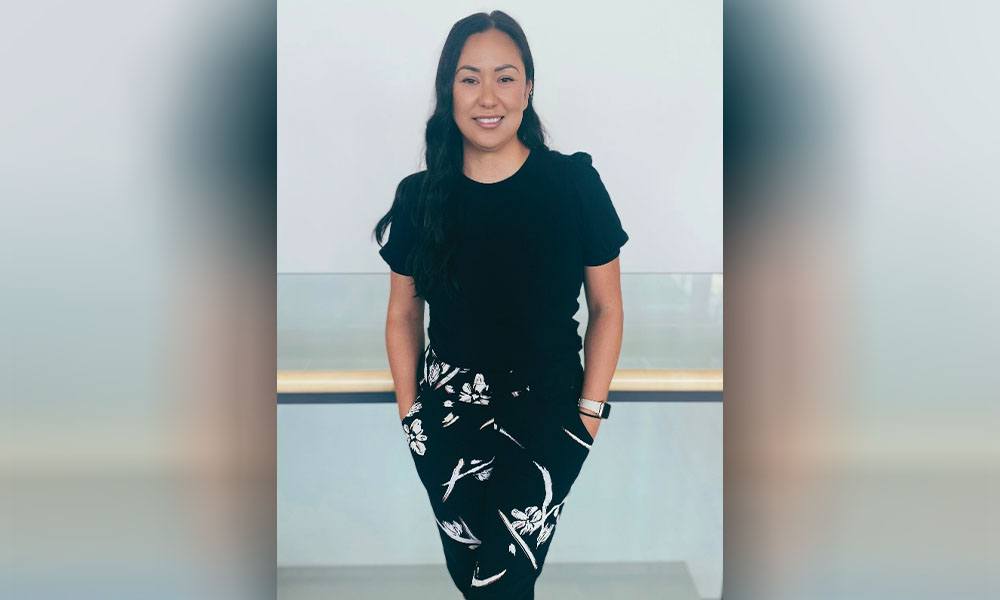 Deirdre McNamara
Working as a nurse educator and also in the frontlines of an emergency department, I've realized how important it is to have peer support and recognize your own emotional and stress threshold. The nursing profession creates a culture of service to others, but it can overshadow our own need for self-care and mental wellbeing, especially in a pandemic. It was important that my students felt seen, validated and supported. I hope they know that having awareness of their own limitations is not only essential for patient care, but also for their own wellbeing.
My students' anxiety at the start of clinical was palpable, so I was intentional about providing positive reinforcement and feedback in person, and used post-conferences to encourage them to share their experiences with their peers. I purposefully slowed their pace in the beginning to acclimate them to the unit and for them to become comfortable with time management of higher acuity patients. I also stressed the importance of advocating for themselves if they experienced exploitive or patronizing behaviours. It can be difficult for students to believe that they are important members of a health-care team, so they can end up being taken advantage of by just being a student. The mama bear in me is fiercely protective and I believe I created a safe space for them to build resilience and self-confidence.
I dislike the word "hero" because it implies that one has shown extraordinary efforts to work better and harder than their peers, unscathed by the effects of the pandemic. Everyone who continues to show up with compassion and tenacity in our current health-care crisis deserves to be saluted for their difficult and valuable work.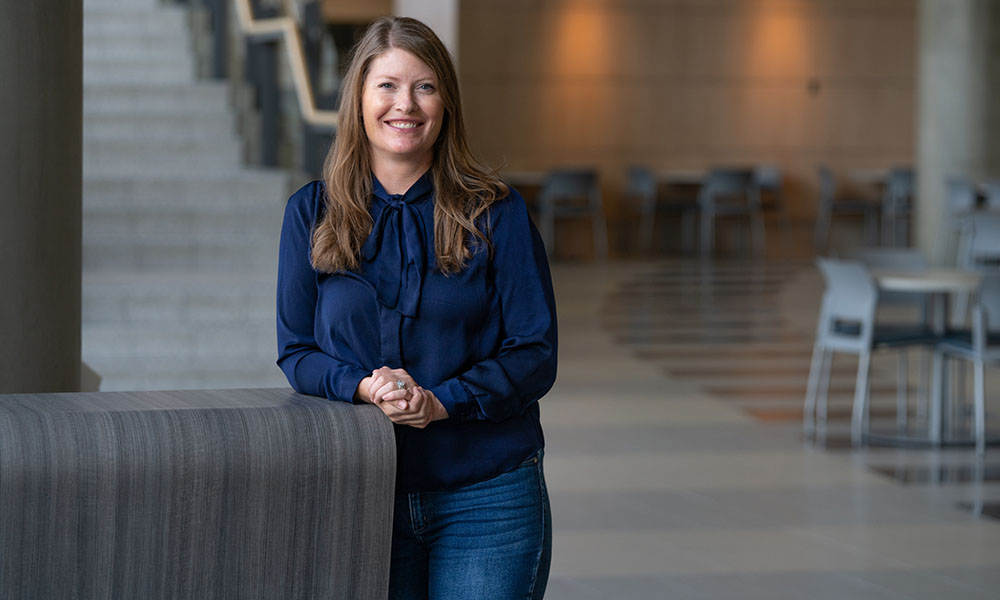 Elly O'Greysik
I was in clinical placements with students during the Winter 2020 semester when COVID-19 first hit. I remember watching the John Hopkins COVID-19 map and noting the increase in cases worldwide. The world locked down, students were pulled from clinical, faculty scrambled to figure out what our next steps were and learned how to connect virtually.
I'll never forget the very first time my clinical group was exposed to a presumptive case. There had not yet been any cases in Alberta but we had a patient on a unit that had been on a cruise and upon returning, wound up in hospital for surgery. At that time, Alberta Health Services (AHS) had not yet set out any protocols and half of my clinical group, including myself, had been in that patient room at one time or another before the patient developed symptoms. Breaking the news to my students wasn't easy and some of them were quite emotional when I told them they had to isolate from their families until we found out if the patient was positive or not. The following week, clinical was shut down. 
There has been a lot of pride and a lot of disappointment being a nurse during the pandemic. On one hand, I was bursting at the seams with pride regarding how my peers from MacEwan, AHS and Covenant Health handled the never-ending challenges and adaptations to practice and protocol. The world relied on nursing and health care at a whole new level, and it was nice to see the profession spotlighted for the wonderful work they were doing. On the other hand, the challenge of listening to the news or meeting patients and families that didn't believe the pandemic was real was a huge challenge. This difference in beliefs did provide my students with the opportunity to practice caring for all of their patients the same way and without bias.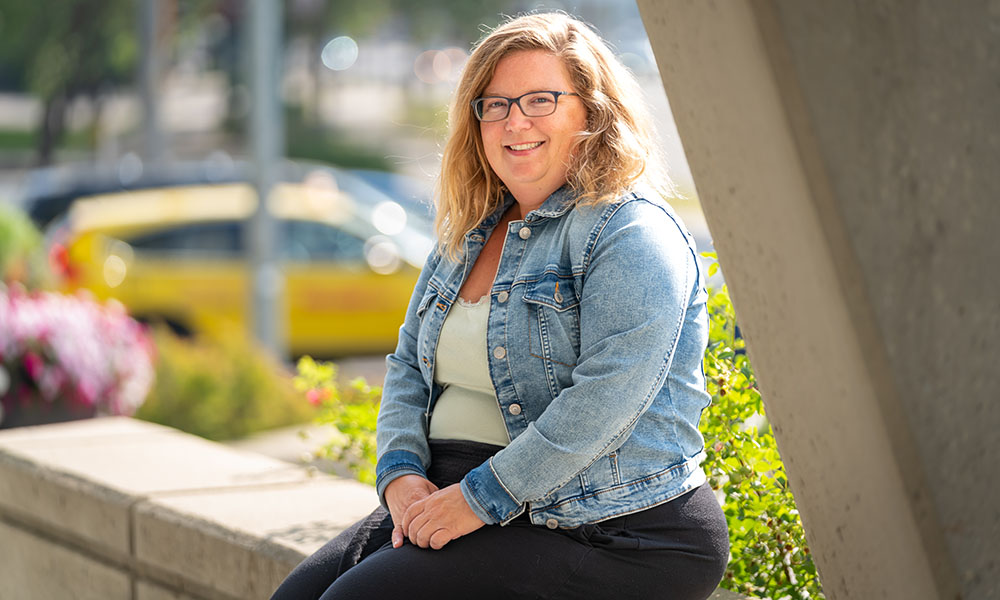 Meredith Porter
One pandemic moment in particular has stuck with me. I was accompanying students to their placement, and the semester had been disrupted multiple times by my group having to change locations due to COVID-19 outbreaks on the units. The guidance for PPE use was changing continuously, and the site we were on had just instituted mandatory continuous use of face masks.
I was leaving one patient room with a student and was heading to the other end of the unit. I was walking down the hall, very much in my head, thinking about the patients we were seeing, the hospital staff, the uncertainty we were living through, worrying about my students and myself with my young children at home, feeling like the situation with the pandemic was worsening. I got to the end of the hall, and my student said to me, "Can I ask you something?" and I replied, "Of course." And she said, "Are you supposed to have a mask on?"
I froze in the moment – here I am the instructor, and my student has had to remind me about continuous masking! I put a mask on, thanked her and we carried on, but I have reflected on that moment throughout the pandemic. Nobody is perfect – we all make mistakes, and sometimes we need someone to give us information when that happens. The nature and quality of relationships is key – without feeling safe to approach me about my missing mask, the student might not have said anything. We all have a role to play in keeping one another safe.
That student, in that moment, embodied the spirit of RNs of the future and the importance of being present and in the moment. By rote I took off my PPE, washed my hands and carried on to the next task. Incorporating this new paradigm takes time. And from that I have come to feel pride in the next generation of RNs that I have the privilege of walking alongside through their undergraduate degree – they are the future of clinical practice in Alberta, and I know we are all in very good hands.
Let's stay in touch!
Sign up to receive our weekly MacEwan University e-newsletter straight to your inbox.