The Fall class of 2022 is ready to walk the stage at this week's convocation ceremonies. Get to know some of the many new grads who are ready to make a difference in sectors from business and law to health care and the arts.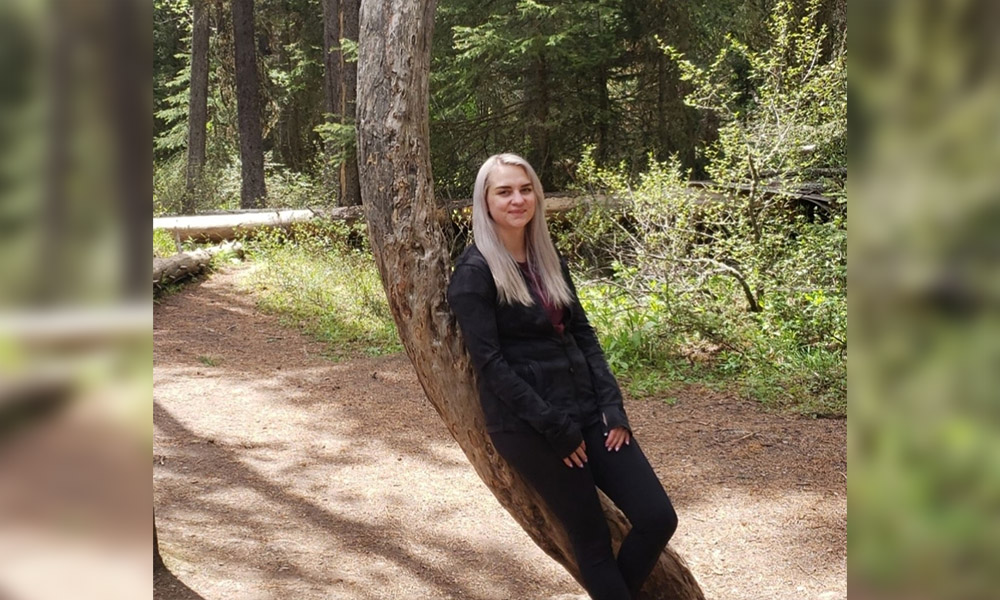 SAMANTHA DYRNAES
BACHELOR OF PSYCHIATRIC NURSING
During my last year of high school, my aunt strongly encouraged me to look into nursing programs. When I started in the Psychiatric Nursing Diploma program, I knew I found the right focus for me. 
My mom and I started the Psychiatric Nursing Diploma program together, but her path was delayed a few times for medical issues, including cancer (which she beat!). The way that she pushed through all those obstacles throughout the years encouraged me to return for the Bachelor of Psychiatric Nursing. 
Walking across the stage when graduating from the Psychiatric Nursing Diploma program was a huge moment for me. I was so proud to have completed a university-level program. Then I decided to continue schooling, and have finally finished the Bachelor of Psychiatric Nursing program. I cannot wait to walk across that stage again! 
I'm currently working in forensic psychiatry, which is such an interesting field of nursing. I'm hoping to branch out and try different areas of mental health nursing. I think it's important to try different areas when you're fresh out of school, so you don't feel stuck in the future.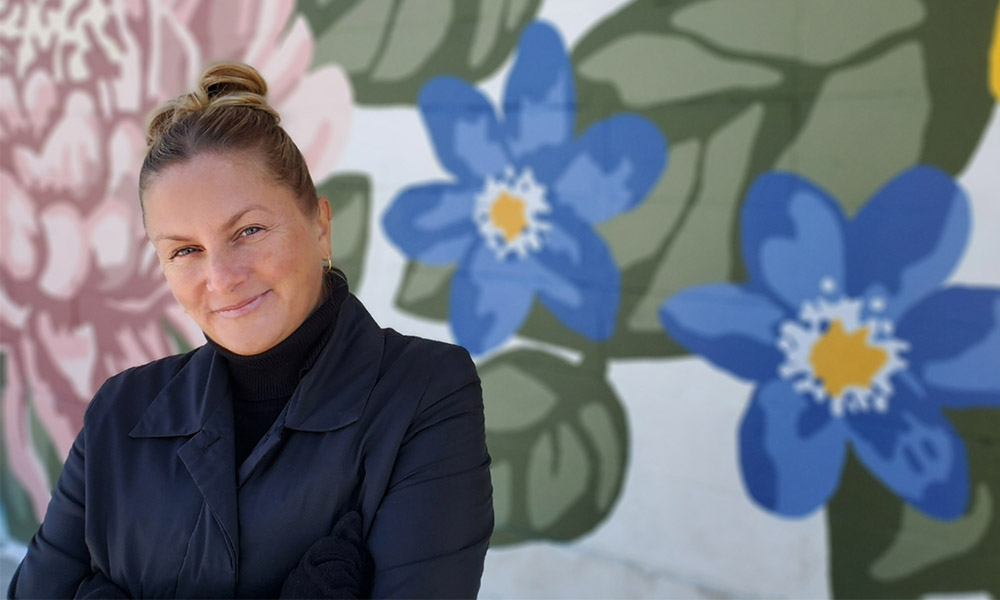 JONI FORSYTH
OCCUPATIONAL HEALTH NURSING CERTIFICATE
DEAN'S MEDAL – DIPLOMA
Following my career as a nursing officer in the Canadian Armed Forces, I found myself not quite ready to retire or to walk away from my passion – nursing. Having said this, I needed a significant change in focus to allow me to continue to nurse as I no longer had the ability to work with acutely injured or ill patients. Occupational health is an excellent avenue for nurses looking for a change of pace. It is the perfect opportunity to continue to care for others, apply valuable nursing experience, and yet work with the predominantly healthy adult population of the workforce. 
It was my partner, Bill, who inspired me to not only initiate specialty studies at MacEwan, but to continue with the program and give it my all. Working within occupational health himself, as a physician assistant in a remote industrial setting, he challenged and supported me throughout the program; he had fun learning along with me but does wonder when his certificate will be coming in the mail…
With each course that I took, I was able to approach the material through my own lens, the experience I had gleaned via my time in uniform. It was exciting to uncover the overlaps between military nursing and occupational health nursing and to tap into the experience that I already had. There were many points in my learning where I saw great possibilities for occupational health nurses to work within or alongside the Canadian Armed Forces – their knowledge and expertise could influence, even improve, the health care provided to Canada's soldiers, sailors, and airmen and airwomen. 
For me, the defining moment of my time at MacEwan was the culmination of three years of learning into the final occupational health nursing project. Although a daunting task in the moment, it was exhilarating seeing it all come together. It was the acknowledgement of just how much I had grown in the program, a reflection of the wealth of learning accomplished and the realization that I was able to apply it all that was so meaningful – I thought, "I finally made it, I am an occupational health nurse."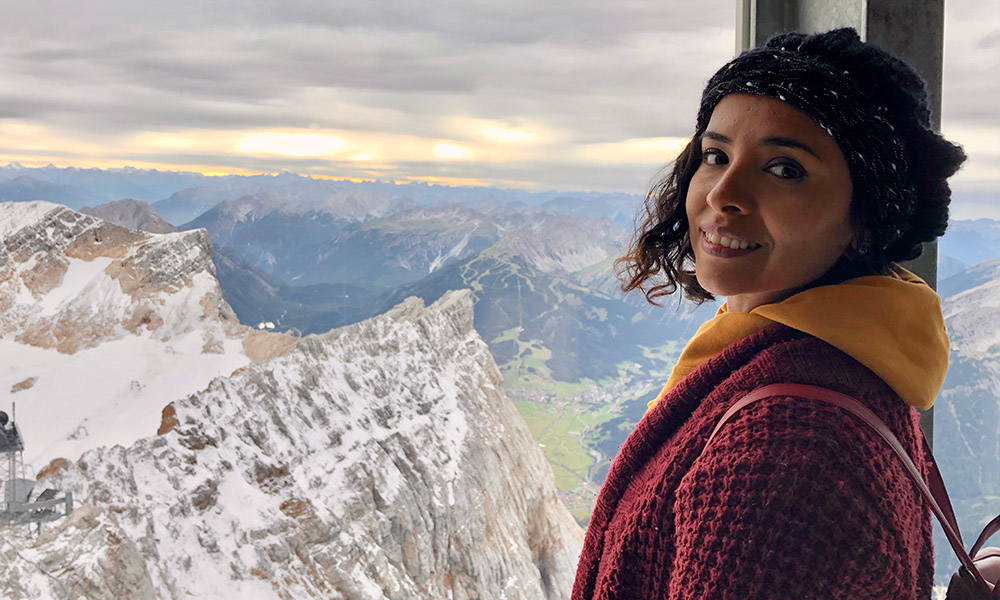 LIA SARAI TORRES GONZALEZ
PARALEGAL STUDIES DIPLOMA
Getting here took a lot of work, sleepless nights and financial struggles. Working full time to pay for my education was hard, but worth it. I know it's about building a better future. 
I have always been passionate about law, so I originally signed up as a part-time student in the legal office assistant program. When I decided to transfer to Paralegal Studies, some people told me it wasn't worth it, but I am happy I did. When I started working at the law firm where I am currently employed, I was a corporate clerk. It only took a few months and a few extra courses, and now I'm a corporate paralegal. It wasn't easy, but I'm happy that I transferred.
I just had a baby and thinking about her is what pushes me to continue my education. I am planning to keep taking seminars and courses, working on my Corporate Registries System (CORES) credential and expanding my experience in the corporate law world.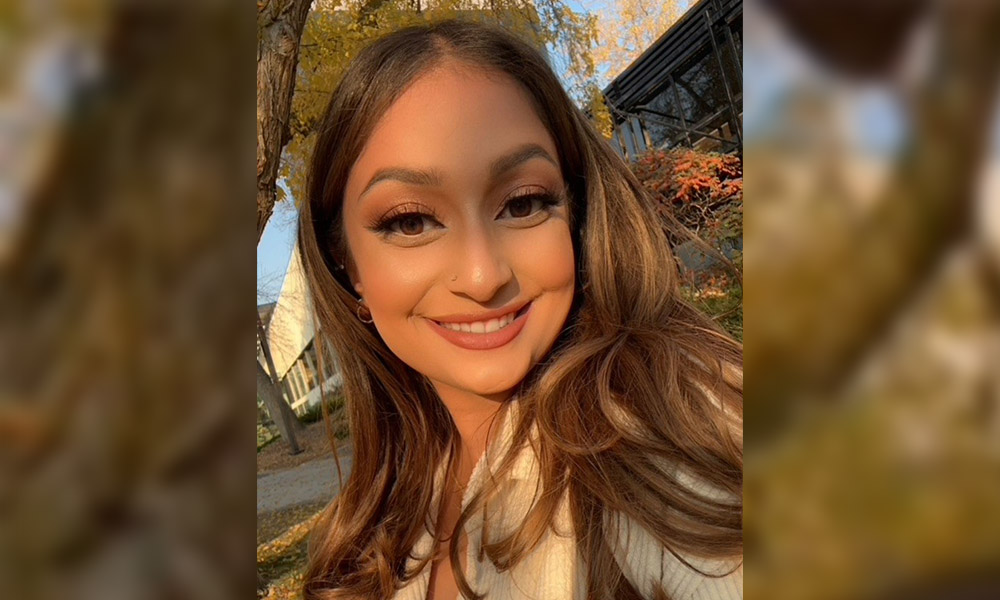 DIVYA HANDA
BACHELOR OF ARTS, SOCIOLOGY
As a child, I always had a keen interest in solving murder mysteries, playing detective and creating debates while pretending to be a lawyer. Studying criminology at MacEwan was a given for me, but as I took courses, I quickly learned how fragmented our justice system is. This created within me a drive to make a difference in my community. I want to help crime victims who have been neglected by our justice system and give them the support and resources they need to create their new version of a normal life.
Initially, I came to MacEwan with a plan to complete a couple of years here and then move on to the University of Alberta to finish my degree. But I learned that I like the way MacEwan is structured and the importance that professors place on their students succeeding – I realized that this was the best place for me to be. And I am so glad to be graduating from this institution.
I'm currently battling my war with capitalism as I work towards finding a job in my field, but when I do, I plan on working on my portfolio for a while and doing my part in the community. Eventually, I will work towards my Masters in Criminal Justice.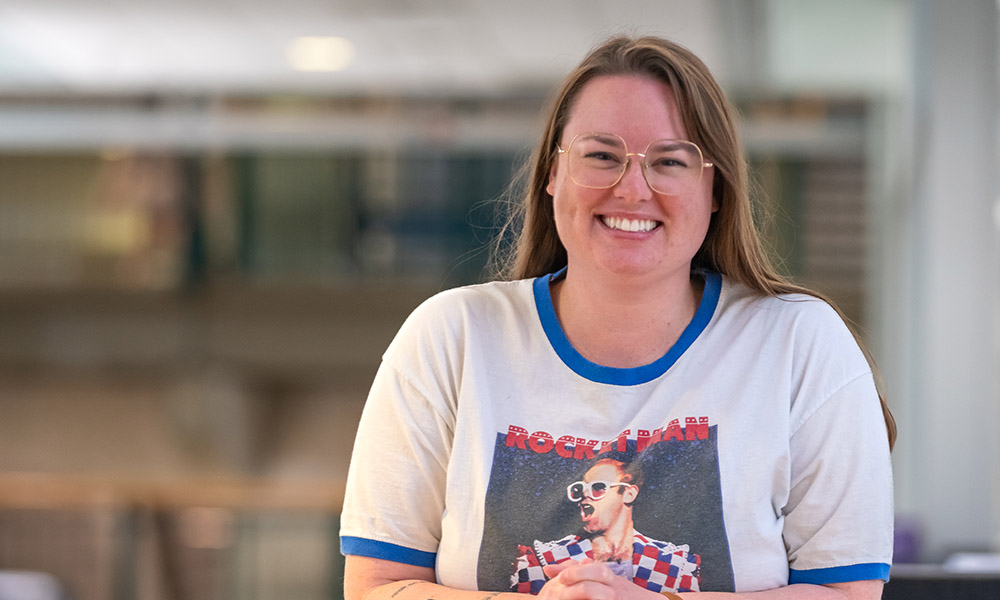 BAILEA JACKSON
ARTS AND CULTURAL MANAGEMENT DIPLOMA
I first graduated from MacEwan in 2019 with a Bachelor of Arts in history. I love studying history because when you take the time to understand things from the beginning, what's happening now makes so much more sense. 
I really want to help bring those "I get it now" moments to people, so it's my dream to work in either a museum or an art gallery. But most cultural jobs in Alberta want an undergrad and some training with the business end of cultural organizations. When COVID-19 hit right after my graduation, it felt like the perfect time for me to get that business training, and the Arts and Cultural Management Diploma was exactly what I needed.  
I have many memorable moments, but my independent study project is probably the one that stands out the most. Before I officially enrolled in the Arts and Cultural Management program, when the world was in its first lockdown, I found myself alone with my thoughts. I had just finished my degree and was still thinking like a history student. If I was researching the pandemic 100 years in the future, what would my research question be? What kinds of sources would I find useful? 
I wanted to create a place where anyone could access primary sources on "everyday" Albertans' experience with the pandemic. I decided on an oral history as the type of primary source to archive because it provides researchers with information that photos, journal entries or artifacts can't. There's important information in long pauses and the uhm's and uhh's people use when having a conversation about something that has greatly impacted their lives. It also reminds researchers that they are studying people – not statistics. I conducted interviews, transcribed them and built a website where these primary sources will hopefully live far into the future.

I'm currently doing my master's degree in arts, festivals and cultural management in Scotland. I haven't decided on a topic for my dissertation yet, but I'm really interested in decolonization and "culture in crisis." Hopefully, once I'm done my master's, I'll be able to work in an art gallery or museum and do my part in improving the art and cultural sector.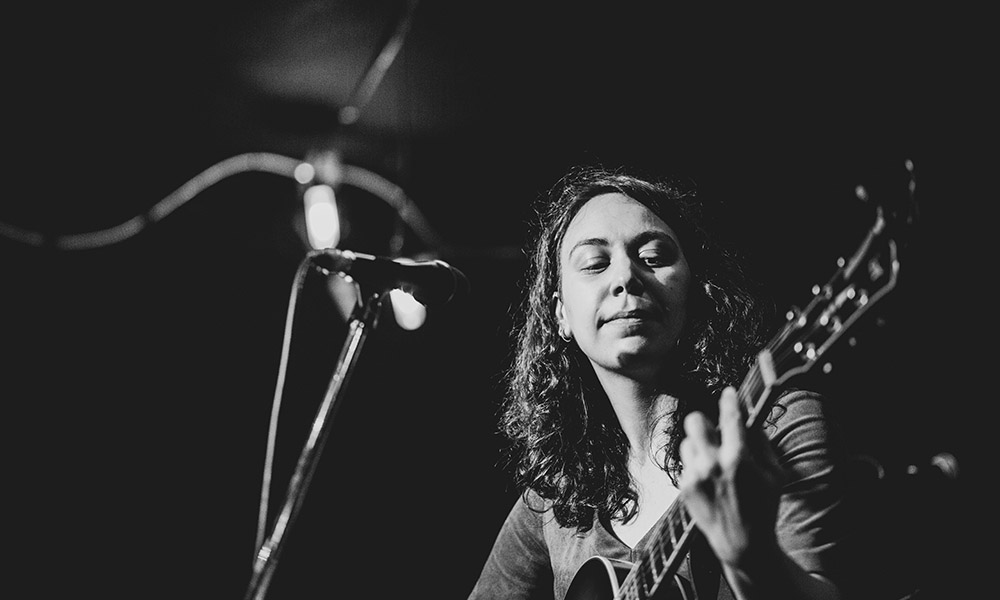 MIA KRUSZEWSKI
BACHELOR OF MUSIC IN JAZZ AND CONTEMPORARY MUSIC
Ever since I can remember, I always saw myself as an artist in every sense of the word. I was really torn between taking either fine art or music. I landed on music because the Bachelor of Music in Jazz and Contemporary Popular Music at MacEwan encompasses things that classical music programs don't.
The defining moment for me at MacEwan wasn't just one moment. I think it was every time that we had a guest speaker talk about their experiences in the music industry. They would reignite the passion that I have for creating music and just being in this industry. During my lowest lows, a single talk from one of those guest speakers would remind me why I was there.
My entire class inspired me; I don't think I could narrow it down to just one person. The wave of students that I was a part of just fed off of each other. Everyone was eager to learn, eager to be their best, eager to lift each other up. It was a really neat thing to experience and our professors noticed it too. I remember this one day, in every single class that I went to, the teacher commented on how our year was the biggest group of keeners that they had ever seen.
One of the unexpected lessons I learned throughout my time at MacEwan was boundary setting. I went into this place as a huge people pleaser and came out knowing when to draw the line and help myself. I went into school with the motto, "let's see what I am truly capable of." It turns out a lot. But at the beginning, it was at the expense of my mental health and I got burnt out incredibly fast. Towards the end, my motto hadn't changed, but I was kinder to myself. I learned that I am capable of a lot under pressure, but even more when I take care of myself.
I plan to release more music under my name, Mia Kruz, and make more art. You can catch me at festivals, open mic nights, and playing shows at small venues around the city! Recently I played two sets at Kaleidofest, had a mixed media art installation with Nextfest's Fear the Festival, and have been working on collaborations with colleagues. In the future, I plan on playing at Edmonton and Canmore Folk fests, having an EP and album release shows at a small venue, and leaning into creating more mixed media art!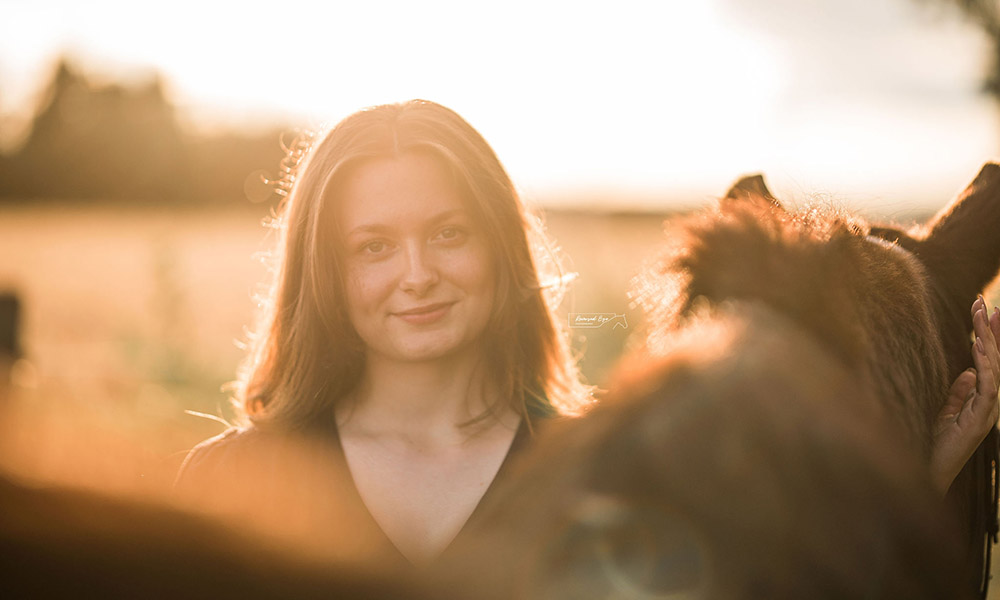 DARYN LEGGO
BACHELOR OF COMMUNICATION STUDIES, PROFESSIONAL COMMUNICATION
DEAN'S MEDAL – DEGREE
I have always been extremely passionate about live events (concerts, sporting events, plays) and was curious about the team that was behind putting on these fantastic events. When I learned that my cousin, who worked for the Ottawa Senators, had gotten there through her communications degree I immediately looked into what the degree could offer me and I knew I had found my home.
I've started a communications agency dedicated to simplifying communications for business owners – Say La Vie Communications Inc. My focus now is to grow that, continue to connect with as many clients as I can, and hopefully create some great experiences along the way!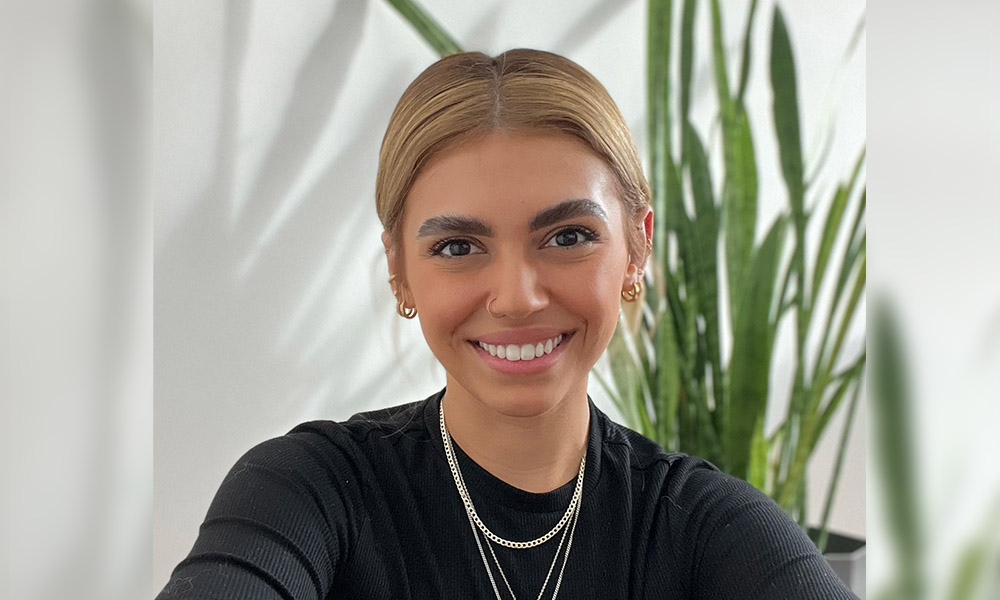 NATASJA PITCHER
BACHELOR OF COMMUNICATION STUDIES, JOURNALISM
Growing up, my mum always read the Sunday newspaper while I sat beside her, asking her to explain every gasp she made while reading the stories. I loved listening to her read them out loud and then read them on my own – it's a memory that just stuck with me. I also loved watching and playing sports! So when I was 18, I decided that I wanted to write stories specializing in sports. Having this memory from such a young age is why I am so passionate about studying journalism. I'm not too sure what the future will look like just yet, but I'm excited about it.
The defining moment of my time at MacEwan happened after I took some time off from school when COVID hit, which was during my third year of study. While I was away from school, I found myself regretting taking the time off, as I really missed the program, the people and my potential future career. Returning to classes in the fall was my defining time at MacEwan. I knew I was ready to complete my degree and start my future career.
I will always remember walking into class the morning after the Mike Smith versus Cam Talbot goalie fight, and seeing the video waiting to be played by the prof – I always thought that was awesome.
For now, I'm starting my career and paying off student loans!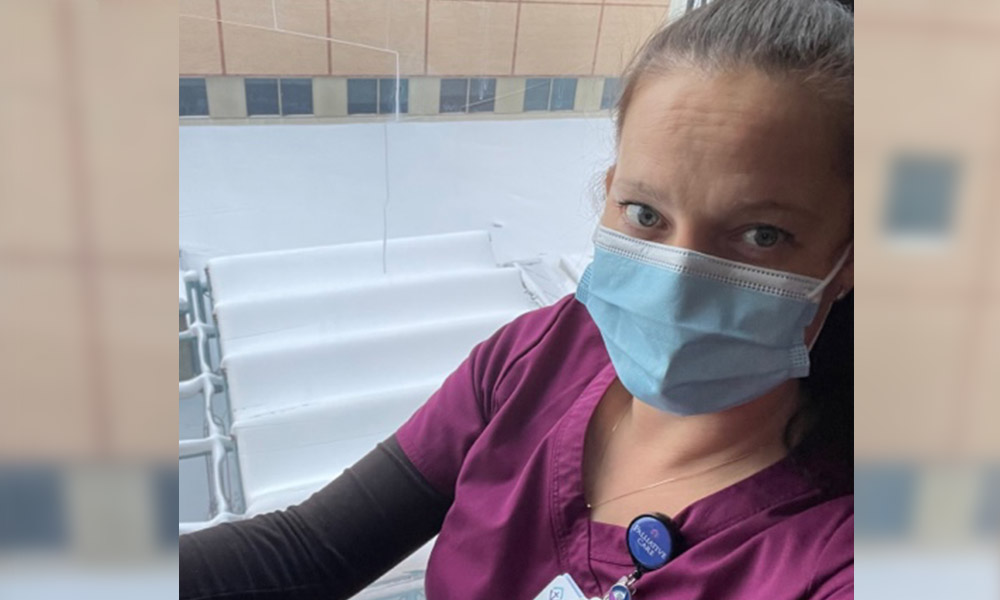 KATELYN SMITH
HOSPICE PALLIATIVE CARE CERTIFICATE 
I am a mom to a beautiful girl who is eight years old, and my goal in life is to show her that no matter what, you can always better yourself as a person. Going back to school to study Hospice Palliative Care so quickly after earning my Licensed Practical Nurse (LPN) diploma was as much for her as it was for me – to prove to both of us that there is nothing that can keep us from our goals. 
Even before I graduated as an LPN, I knew that I wanted to work with palliative patients. When my grampa had Alzheimer's, I had no idea how to help or what to do and I was always upset or frustrated. I needed to understand how I could help and make those last days the best days. 
During my final practicum for my nursing diploma I was in a palliative unit, and I just knew that was where I was meant to be. By opening up and learning, I realized that older people have so many stories, lessons and advice. I could sit for hours with some of my palliative patients and just listen. I always ask them for one piece of advice – a single tip for life – and their answers are so cool. They have such a different outlook on life and what is important.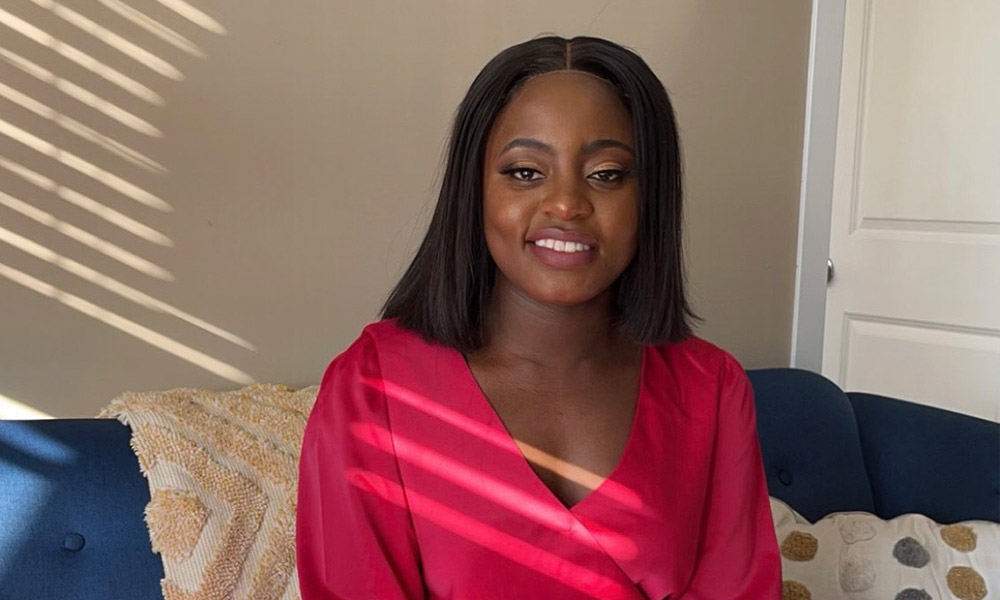 KUDZIEE ZIYAPAPA
BACHELOR OF COMMERCE, ACCOUNTING/MANAGEMENT 
When I initially started my Bachelor of Commerce degree, I had no idea what I would major in, but over a couple of semesters, I started to appreciate how my accounting classes made me think outside the box. They equipped me with the skills to understand businesses and to be able to help them make informed decisions. As my degree progressed, I discovered that I had a passion for people, so I added a Management major. 
I hope to have my own business in the near future, so financial literacy and people skills seemed like essential skills. 
Deciding to join the co-operative education stream really helped me identify and articulate my strengths and values, and knowing those helped me understand what I expect from an employer and what kind of environment I want to work in. I had the chance to discover whether I wanted to pursue a career in accounting while I still had a chance to change my mind. 
But my co-op experience confirmed that I was headed in the right direction, and I landed a full-time job in public accounting six months before finishing my degree. Now I'm working on obtaining my chartered professional accountant (CPA) designation and am considering a master's degree.
Let's stay in touch!
Sign up to receive our weekly MacEwan University e-newsletter straight to your inbox.