Scott McKeen wrote thousands of articles during his 27-year tenure as a journalist and columnist at the Edmonton Journal. He's interviewed prime ministers, professional hockey players and even a Hollywood star or two. But the stories that stuck with him don't involve big names.
"I think about the revelatory and humble words of a mother whose daughter died of suicide," he says. "Those moments in those stories where people spoke about their own mental health issues or those within their family were a tremendous gift – to me and the community. I'm just the translator, the scribe. But what a privilege it has been."
After his time at the Journal, McKeen's fascination with human beings and why they behave the way they do followed him to City Hall. During his eight years as as a city councillor, he had a front-row seat to conversations about issues that mattered to people. 
"It's a stressful role where you're always walking into a headwind of criticism, and it could get uncomfortable at times," he says. "But it makes me think of a column I wrote once about wanting young people to be a bit unruly – to challenge the political and social structures around them."
Being criticized by those same young people about issues he saw himself as a champion for – homelessness and anti-racism – wasn't easy. "I was really upset for a while, but then I settled back into acknowledging that was what people were supposed to do – to challenge us and to create a just, fair and better world."  
These days, challenging the status quo is something McKeen continues to do as an advocate for mental health. He sits on three boards – Radium Community Healing and Health (the city's only non-profit, community-owned and operated health centre), the Mental Health Foundation and the Jellinek Society (which provides treatment and healing for men in early drug and alcohol addiction recovery) – and offers consulting services on mental health and homelessness.
What does he hope to bring to those roles?
"Lived experience," says McKeen, who is open about his journey through alcohol addiction. "Ending up where I am today meant learning a lot of things along the way, including that there are no quick fixes for complex issues – we would all love to take one antidepressant and be good for the rest of our lives, but that ain't my story."
What is McKeen's story, then? It's one centred on the power of community and serving others. 
I just know that I've written some really interesting stories and good columns that I'm proud of, and that now I wake up every day trying to be good to other people.
Scott McKeen
In a way, the beginning of the next chapter of his story has taken him full circle – and back to his MacEwan roots. When it was time for McKeen to set a path for his post-City Council career and reconnect with people after riding out the pandemic in his 550-square-foot apartment, he looked to the university's co-working space. He says the sense of community he found in Roundhouse reminds him of how he felt as a student at MacEwan's Cromdale Campus in the early 1980s. 

"It's a bit like coming home again," he says. "I enjoyed the hell out of my time in the journalism program. I made lifelong friends and found a community there – and that idea of community has been a real theme throughout my life that helped me heal from my own issues."

So as McKeen is preparing for board meetings or doing consulting work in his new Roundhouse office, he's keeping community – and his own lived experience – in mind and asking a lot of questions. Do we have enough supportive communities for people struggling with their mental health? Is there a grassroots way we could create more of them? 

"I think governments and organizations need help with policy when it comes to mental health – too often, it is still treated as a second-class citizen behind physical health," he says. "If we're serious about mental health as a society, then we need to take it seriously." 

Mental health is definitely something McKeen takes incredibly seriously. Something he doesn't? Himself. 

"Being recognized with a Distinguished Alumni Award is a really nice thing, but I don't take the word distinguished all that seriously," he says with a quirky smile. "It's hard for a somewhat eccentric guy like me to feel distinguished. I just know that I've written some really interesting stories and good columns that I'm proud of, and that now I wake up every day trying to be good to other people."
Connections and supportive communities
Check out the Mental Health Week events from January 23 to 27.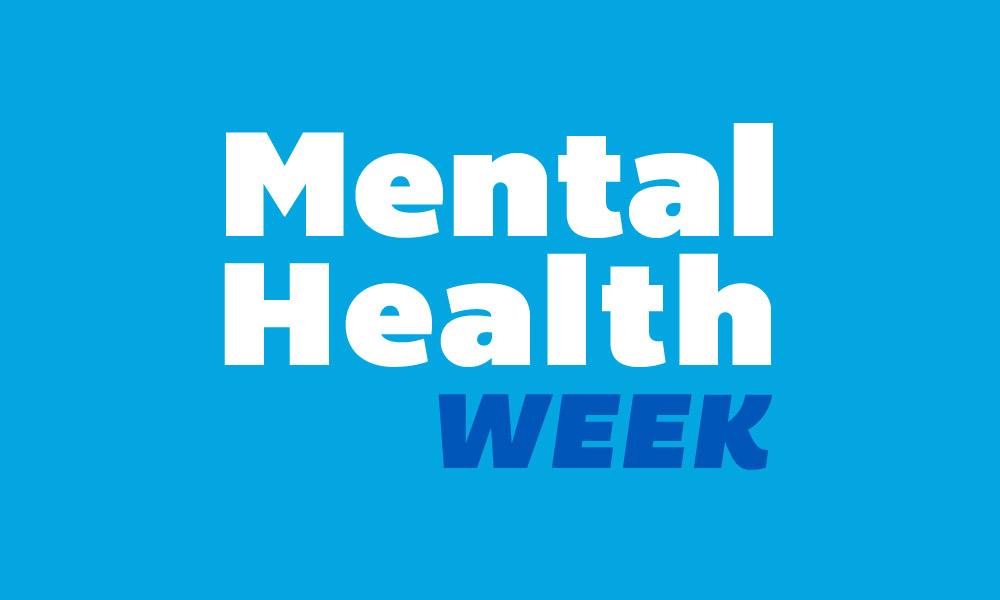 FIND EVENTS
Let's stay in touch!
Sign up to receive our weekly MacEwan University e-newsletter straight to your inbox.