Sometimes faculty members make more of an impact than they will ever know. That's certainly the case for Laurie Morison, who taught English and communications at MacEwan for more than two decades.
"My Mom was very unassuming and modest, and was a very dedicated teacher – some of my earliest memories are of her sitting at the kitchen table after dinner and spending hours poring over students' work," says Jill Morison. "Teaching was her calling."
Over the years, Morison clearly impacted thousands of students with whom she crossed paths, capping off her long career at MacEwan with a Distinguished Teaching Award in 1994. It wasn't until the family came across a note in their mother's files that Jill realized that legacy could continue. 
"In the note, my Mom had asked the family, if we were able, to set up a little scholarship to assist students in need," she explains. "Then it dawned on me that a one-time effort wouldn't truly honour our Mom."
So the Morison family decided to work to create a $100,000 endowment that would fund the annual $2,000 Laurie Morison Creative Writing Award long into the future.
The Laurie Morison Reading Corner
Family and guests gathered at the dedication of a reading corner named for Morison that is tucked behind the clock in the university's library. "Mom was a romantic and it's the kind of spot where she would have loved to sit down and read, stare out at downtown Edmonton and think about stories and people," says Scot Morison. "It's perfect."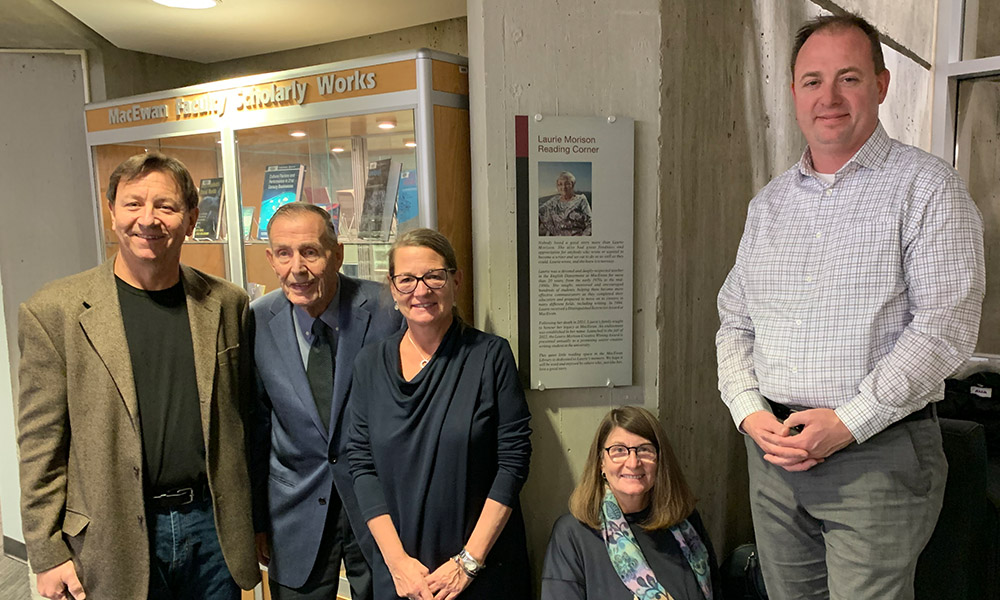 "I think my Mom would wish and hope that her passion would carry on through the students who receive this award," says Scot Morison, who was MacEwan's writer in residence in 2001. "She would have been thrilled to think that this award helped even a few of them really take themselves seriously and to work that much harder to become the writers they could be." 
That seems to be the way Jessalyn LeBlanc sees things. The fourth-year Bachelor of Arts student became the first-ever recipient of the Laurie Morison Creative Writing Award during the Fall 2022 term.   
"The award is a connection to the creative writing community and a validation that I'm on the right path," says LeBlanc. "It's a push to keep going."
Student Snapshot
Jessalyn LeBlanc's creative writing profs, Dr. Jacqueline Baker and Dr. Chris Hutchinson, are always encouraging their students to send out their work. That meant applying for the Laurie Morison Memorial Creative Writing Award just made sense, says the fourth-year English Honours student.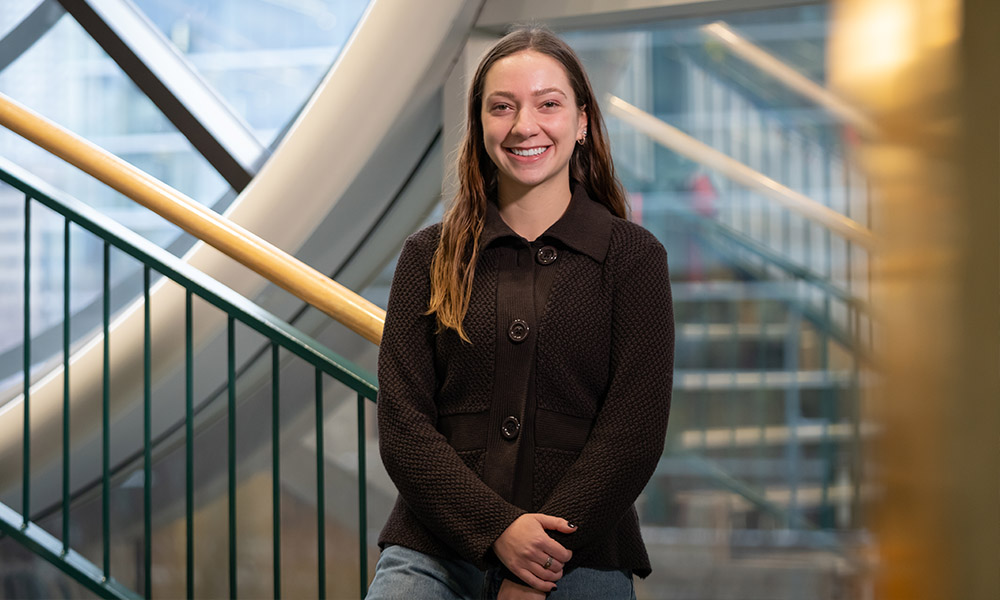 Full Story
Let's stay in touch!
Sign up to receive our weekly MacEwan University e-newsletter straight to your inbox.