Jessalyn LeBlanc's creative writing profs, Jacqueline Baker and Dr. Chris Hutchinson, are always encouraging their students to send out their work. That meant applying for the Laurie Morison Memorial Creative Writing Award just made sense, says the fourth-year English Honours student.
That doesn't mean she was expecting to receive it. "I think writers get used to having their work rejected, and so when I heard I was the recipient I was very surprised and extremely grateful," says LeBlanc, the first-ever recipient of the new award.
The recognition, adds LeBlanc, will have a huge impact on her creative writing educational journey that began with an assignment in her first creative writing class at MacEwan. 
"I remember having this clear image of a story I wanted to write in my head, but I couldn't figure out how to get it on the page. Then randomly, something clicked, and I began scribbling on scrap paper, not even aware of what I was writing. Afterwards, I remember thinking, 'Ah, so this is what it's like to be a writer.' I continue to strive for that moment when I get consumed by my work."
While LeBlanc is pretty self-motivated when it comes to writing, the process itself can be lonely. It's why she so values MacEwan's strong creative writing community – one that Laurie Morison played a part in creating. 
"The award is a connection to the creative writing community and a validation that I'm on the right path," says LeBlanc. "It's a push to keep going."
Supporting students who wanted to write is something that Laurie Morison was passionate about. A talented writer herself, Morison loved to see aspiring and emerging writers find their own voices during the two decades she spent teaching English and creative writing at MacEwan. 
"She loved a good story and she really had a great affection for people who told them," says Scot Morison, Laurie's son. "She would have been thrilled to think that this award helped even a few of them really take themselves seriously and to work that much harder to become the writers they could be."
Honouring a beloved faculty member
Laurie Morison's family honours her memory with an annual creative writing award in her name.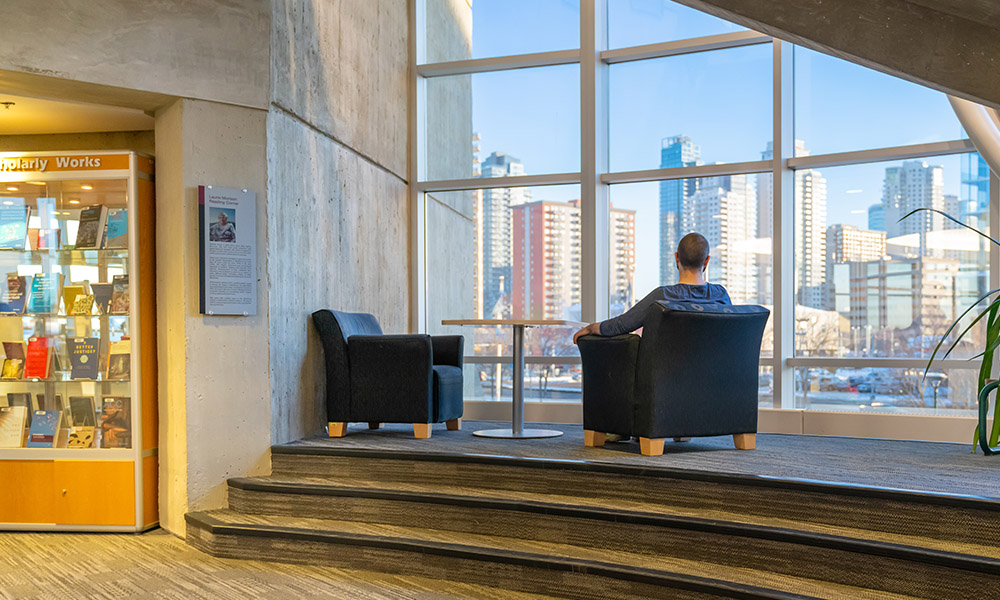 FULL STORY
Let's stay in touch!
Sign up to receive our weekly MacEwan University e-newsletter straight to your inbox.