"I grew up with a father figure who normalized what it was like to be truly human. He had this amazing gift where he could just talk to anyone. I remember being at McDonald's when I was five years old and him asking a guy if he wanted to eat. He bought him some food, and we sat outside and chatted with this dude for an hour while he ate. I was mesmerized.
Because I learned to love talking to people who are unhoused, I've met some of the nicest, kindest people. They would give you anything they have if you need it. The stories they tell give me goosebumps. I don't think these people understand the kind of impact they have had on me. 
Back in 2020, during the height of COVID, I was bored out of my mind and lying in bed at 1 a.m. trying to think of something I could do. I am going to be a social worker, so it just made sense to do something to help people who the system has failed. To give them an inkling of hope.
So I decided to blend my passion for people, mental health and the environment. I started A Tin A Day by collecting cookie and coffee tins that would have ended up in the landfill and filling them with self-care items instead – hand warmers, sunscreen, toothpaste, toothbrushes and deodorant, along with a list of help lines and resources. 
I applied for some small grants – shout out to growing up struggling in a low-income family because I knew how to make it work – and over the past few years, I've put together more than 700 tins. 
Whenever I have time, I go out on the streets, chat with people and ask them if they need a self-care tin. The last time I stopped near the Bissell Centre, I gave out 200 tins in seven minutes. 
A Tin A Day is my whole heart. Every time I give tins away, it gives me a push and I want to keep going – applying for more grants and getting more people to know about the issues that people face. We are all living on the same planet. Why are we competing? Why are we dehumanizing others? There is enough here for all of us." 
–Christine Wincentaylo, Bachelor of Social Work student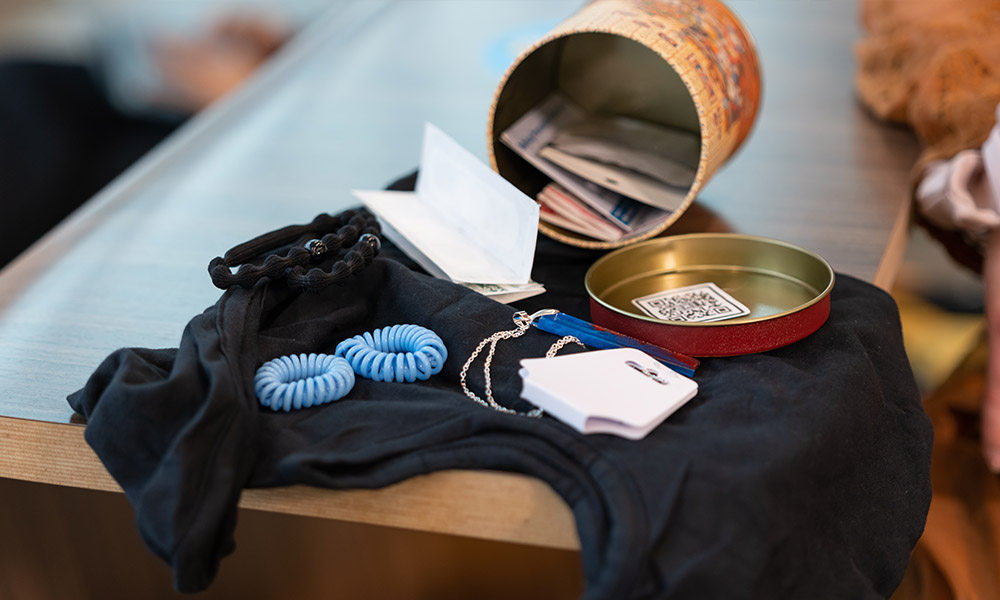 Wincentaylo fills each tin with personal care items, resources and more.
---
Know a student who is doing great things? Email communications@macewan.ca to suggest them for a Student Snapshot story.
Let's stay in touch!
Sign up to receive our weekly MacEwan University e-newsletter straight to your inbox.