The nine Indigenous artists who are part of a new 12-track collection of Indigenous prayer, song and guided meditation want people to use the free online album whenever and wherever they see fit.
"The hope is that folks will utilize this album to help them day to day," says Terri Cardinal,  MacEwan's director of Indigenous initiatives at kihêw waciston, the university's Indigenous centre. Cardinal is also one of the artists on the album. "This is an album that is accessible, that is free, that people can choose to listen to in the car or in the classroom space."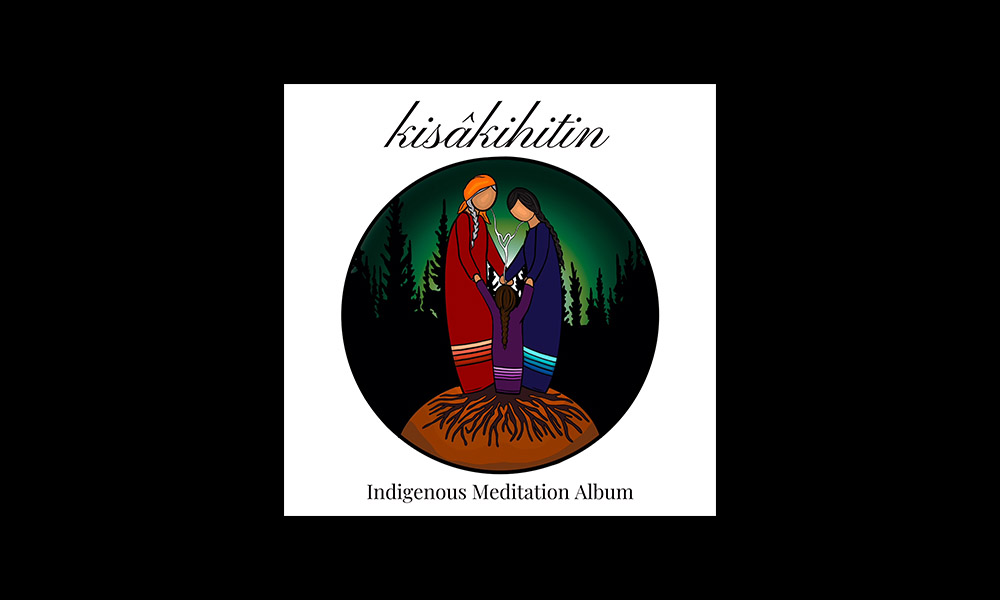 The album, called kis​â​kihitin (Indigenous Meditation Album), is the second volume of a meditation series. It follows enâtawâstemikweyahk (Cree Meditation Album), which was released in May of 2021.
"The album is dedicated to all the children who were taken away from home through Indian Residential School, the '60s scoop and Child Welfare," says album producer Darlene Auger. "We want you to know you are loved and you belong."
kis​â​kihitin ("I love you" in Cree) is an international collaborative effort, combining artists who hail from various places around Alberta as well as a number of artists originally from South Dakota. It is a powerful collection that invites the listener on a meditative, healing journey. It is also an important resource for educators, friendship centres and the public.
"The album was made with brothers from the south joining sisters from the north in a powerful and soulful mix of Cree and Lakota languages," says Auger. 
In addition to Terri Cardinal and her father Joe, the album includes tracks from composers, singers and songwriters Nataanii Means, Gunner Jules and Spur Porier; singer, music therapist, rattle and hand drum player Sherryl Sewepagaham; Juno Award-winning husband and wife duo Dallas Waskahât and Fawn Wood; and author, singer, swing therapist and producer of the recording, Darlene Auger.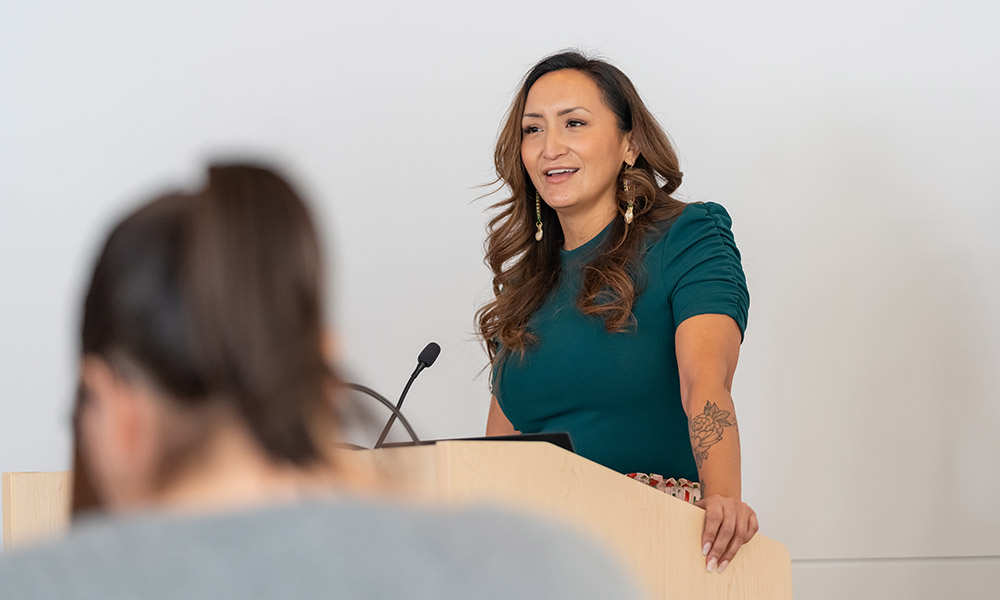 Terri Cardinal, MacEwan's director of Indigenous initiatives, at the launch of kis​â​kihitin (Indigenous Meditation Album).
"It is an Indigenous-led album that really brings together folks to share their gifts with us," says Terri Cardinal. "The purpose of this album was to bring together Indigenous folks and share their gift of song, their gift of words, their gift within their language as well and to share that teaching about love."
kis​â​kihitin can be accessed online, free of charge here. 
There are already plans to produce two more meditation albums. One will primarily include children and be aimed at a younger audience, while the other will involve elders sharing their knowledge.
Let's stay in touch!
Sign up to receive our weekly MacEwan University e-newsletter straight to your inbox.