MacEwan University's Book of the Year for 2022/23 is Everyone Knows Your Mother is a Witch by Rivka Galchen.
This annual interdisciplinary celebration of a work of Canadian literature reaches into classrooms across the university. Students and faculty members explore a piece of contemporary Canadian literature through workshops, author readings, a Wall of Fame reception, a student contest and more. Events typically include opportunities for students to engage with the author, including classroom visits.
Since its inception in 1997, the Book of the Year program has been guided by a committee of faculty, staff and students. The book is chosen by the committee, from nominations made by the university community. 
This year's book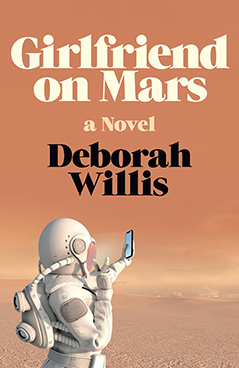 Everyone Knows Your Mother is a Witch
By Rivka Galchen
Everyone Knows Your Mother is a Witch is centered on the true history of the 1618 witch trial of astronomer Johannes Kepler's mother in the German duchy of Württemberg. Galchen's book draws on historical documents and infuses the story with an intensity of imagination, sly humour and intellectual fire. The combination is a touching illumination of a family undone by superstition, the state and the mortal convulsions of history and a community implicated in collective aggression and hysterical fear.
Events
No events listed?
Stay tuned to learn how we are celebrating the 2022/23 MacEwan Book of the Year, Everyone Knows Your Mother is a Witch.
Nominate a book
Have you read a great book recently? Nominate your choice for the next MacEwan Book of the Year.
Contact Us