Live where your life is.
Get more out of your student experience when you live on campus—more time to snooze your alarm, work on assignments and hang out with friends.
Your safe, comfortable, home away from home is just steps away from university resources like the library, fitness centre, health clinic and academic advisors. When you make MacEwan Residence your home, you join a fun, friendly and vibrant community. From game nights to study sessions, there are plenty of ways to connect with fellow students and get involved.
Current Residents
Use the residence portal to sign your residence agreement, submit a maintenance request, or pay your housing fees.
Log in to Residence portal
The ins and outs of residence living
Living in residence provides the perfect transition for students who are striking out on their own. Learn about the residence life experience and ways to provide support throughout the school year.
Read the New Resident and Parent Guide
My university experience is so much better living in residence. I've made so many friends—and can wake up five minutes before class!
BRANDY, BACHELOR OF ARTS
A place for guests
If you have parents coming for a visit, family on campus during graduation or friends who want to stay nearby, look no further than the main floor of residence. Hotel-style rooms are available to your guests year round. Family and friends receive a 10% discount.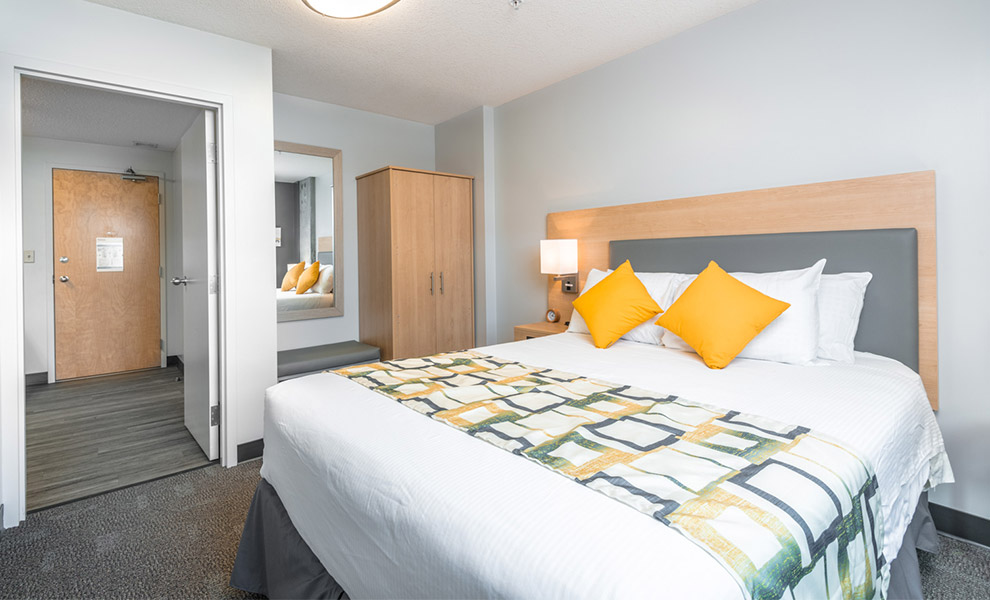 Guest accommodations