In the Bachelor of Music, you gain the skills, insights, credentials and connections you need to pursue a career as a professional musician, performer, creator and leader in the music industry.
This hands-on experience is enhanced by studies in performance, theory, composition, musicology, career management, recording and production, digital audio technology, and research.
You have the option to exit the program with a diploma after the completion of the first two years in any route.
Core requirements
All Bachelor of Music students take the same coursework in their first year. These core courses offer individual instruction in voice or instrument, music theory, improvisation, ear training and musicology. Performance ensemble experience is also an important part of your first year.
Majors
You declare a major (and minor concentration, where applicable) near the successful completion of your year-one core courses. The major you choose determines the courses you take in years two through four. The general major has additional routes that can include the declaration of a minor or a more customized program of study.
Music options and electives
The program of study for your major/minor includes a number of music options and non-music electives. A number of arts and humanities courses are offered as electives. For details on how to choose music options and electives to fulfill your degree requirements, see the degree regulations in MacEwan University's Academic Calendar.
Academic Calendar
Strike a chord
Edgy vocals. Hard-hitting guitar. Cool jazz. And a little bit of swing. The Showcase Band Concert is an annual event that combines a variety of musical genres. This is your chance to put it all together in front of a big audience on the big stage. Expect toes to be tapping.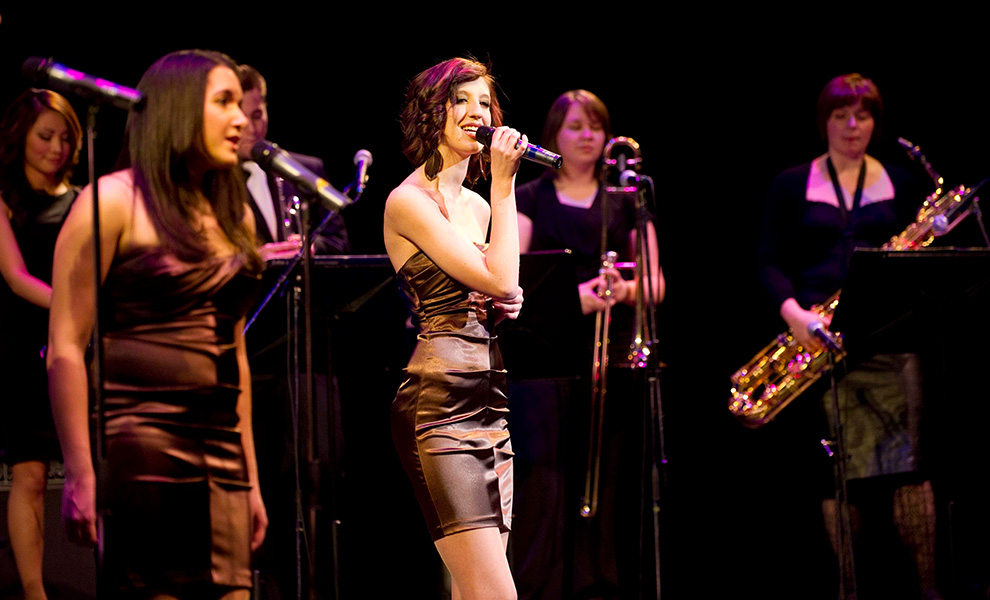 Music Season