Students in Dr. Gerard Bellefeuille's Bachelor of Child and Youth Care advanced practice class, including Jennika Kuruliak, took a different approach when reflecting on what they learned about themselves and their practice.
The class's self-portrait assignment asks students to creatively summarize what they've learned about linking theory, self and ethics. The expressive process, says Kuruliak, had her thinking in a new way. 
"Words alone can't adequately capture the impact of what we're learning in this program," she says. 
Kuruliak's sculpture project includes several elements – a boat, lighthouse, sea, net and red thread – mixes her observations, insights and learning about theoretical frameworks and ethics with metaphor, sculpture and proverb.  
"It allowed me to show that I can think expressively in different ways and to express deeply  what I've learned and how I see myself today."
Dr. Bellefeuille's arts-based approach to teaching has been documented in textbooks and several published academic papers. 
"By engaging students in creative technologies and expressive arts as part of their teaching and learning experiences, they are given greater opportunities to explore, express, and reflect on their learning," says the Department of Child and Youth Care professor. "Compared to writing an essay, the difference in their expressions of how they see themselves and their learning is profound."
"I've always known that I wanted to help people, and the more time I spend studying child and youth care, the more I fall in love with it," says Kuruliak. "Everything we learn applies to every relationship we will ever have – professional and personal."
---
Know a student who is doing great things? Email 
communications@macewan.ca
 to suggest them for a Student Snapshots story
.
Have a research project or creative work you want to share?
Applications for Student Research Day 2023 are open between January 9 and March 10, 2023.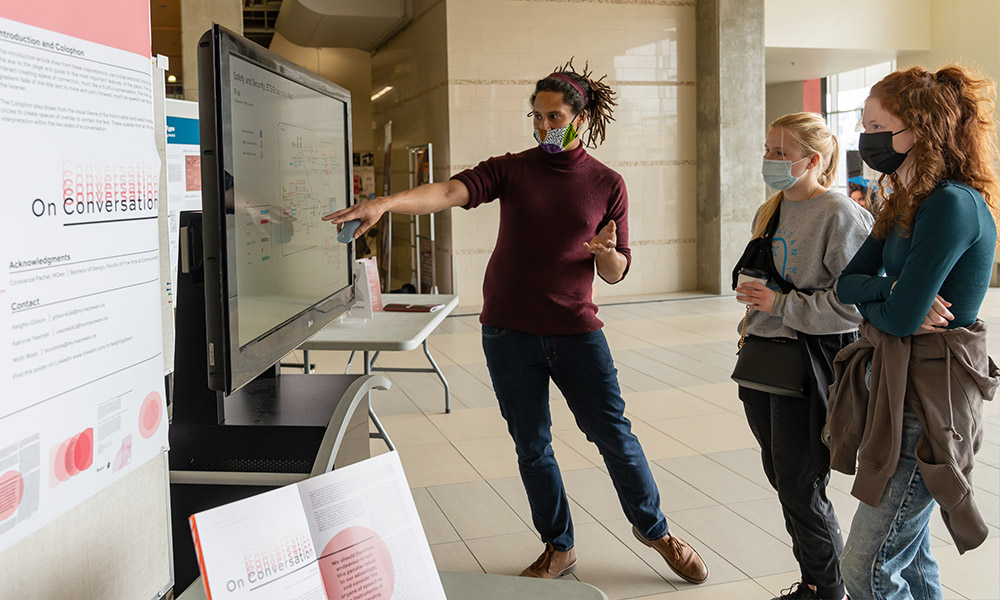 Get details
Let's stay in touch!
Sign up to receive our weekly MacEwan University e-newsletter straight to your inbox.