If you subscribe to MacEwan's social media channels, you might recognize Brayden Ritter (and the inside of his grandma's house).
For the past two years, Ritter has been sharing tips on everything from scheduling to sleeping for the university's Peer Health Education Team (PHET). We talked to him about his social media stardom, best self-care tips and more. 
How did you get involved in PHET?
I was looking to gain some volunteer experience and was searching through opportunities at MacEwan, and PHET's social media connection stood out to me. At the time, I was heavily into making YouTube videos, so I had some experience. I watch a lot of the nerdier channels on YouTube and find it really interesting how they can explain complex concepts in an easy-to-digest way. It's something I felt passionate about. 
How many videos have you made?
We do about one a week, so I think it's probably 20 or 30. Each is less than a minute, but takes a good five or six hours to write, film and edit every week. 
What's your favourite video so far?
I did one last year around Halloween, where I dressed up as a MacEwan superhero. I even made a cape and printed out a logo. That was pretty fun.
Funniest story?
Someone asked in the comments where I was recording my videos. A friend of mine replied, "In Building 12" (which doesn't exist). Then my grandma commented, "That's my house" (I'm living with her right now while I'm going to school). People started liking it – it was a fun interaction moment.  
I recorded my first on-campus video this year up in the Robbins. It was cool to have the whole school in the background with the towers. It's very iconic to MacEwan. 
Do you get recognized on campus?
With more in-person events this year, I have been recognized a few times. The first time I volunteered for an event, I was walking into a building and holding the door open for someone. After he walked through, he turned around and said, "You're that guy! You have to say it – your introduction." So I did. "Hey, MacEwan…" It was pretty funny. I have a friend who does YouTube full time and I always joke that she's that A-list celebrity. I guess that makes me the Z-list. 
Favourite topic?
We cover scheduling in many videos – I think that's a big one. Most people are pretty good at scheduling the things we need to do – deadlines and all that stuff, but we don't always plan out the things we need to do for ourselves. 
I'm very scheduled – I have daily, weekly and monthly schedules – and I try to fit self-care into my daily schedule. It's a bit of a learning process and can take some trial and error, but if you're realistic, it can work. Sometimes self-care is just little things I can do in the moment without stopping what I'm doing. Being back on campus with a full course load, I have a lot going on. Sometimes self-care is doing a body scan as I walk down the halls at school. I think about my foot touching the ground, having to move my leg and centre myself by doing that. It sounds small, but it can be really powerful. It helps bring me into the present moment and clears my mind. 
Are you going to keep popping up in our social feeds?
I'm graduating in the spring, so you'll see me on MacEwan's channels until then. Right now, I'm looking at master's programs that mix my interests in psychology, biology and technology. Tech is such a great tool for sharing complex ideas.
---
Know a student who is doing great things? Email communications@macewan.ca to suggest them for a Student Snapshot story.
Connections and supportive communities
Check out the Mental Health Week events from January 23 to 27.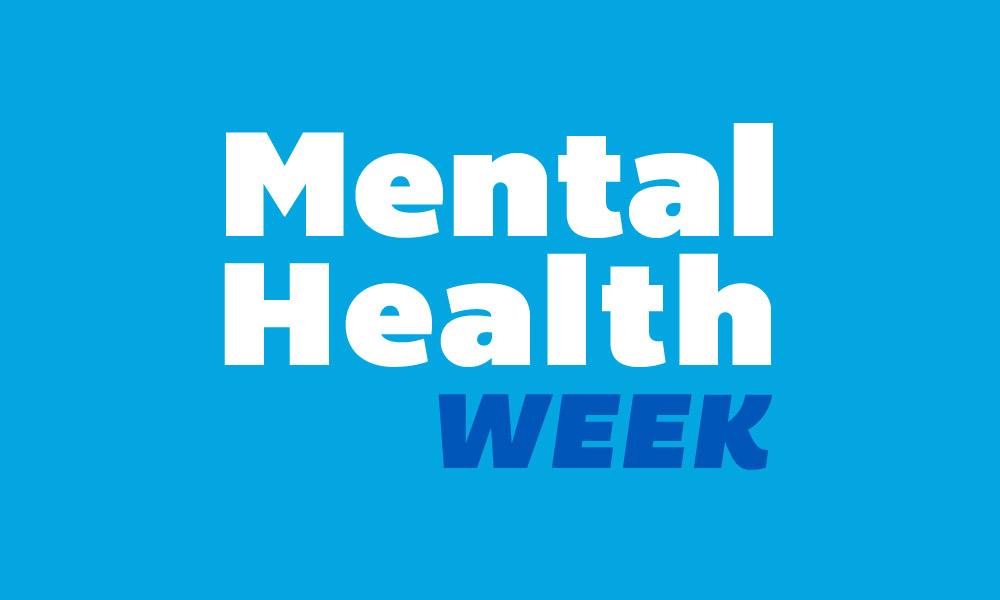 FIND EVENTS
Let's stay in touch!
Sign up to receive our weekly MacEwan University e-newsletter straight to your inbox.