When you live in residence you don't have to worry about furniture or a monthly utility bill—all suites are furnished, and electricity, heat, water and Wi-Fi are included in your residence fees.
As well, each floor in residence includes a study lounge, a common area for socializing and modern laundry facilities. MacEwan Residence is a smoke-free building.
Two-bedroom suite
In this suite, you and a roommate each have a large, private bedroom with individual locks. You share a kitchenette and a bathroom with a shower, sink and toilet. Most residence rooms are two-bedroom suites.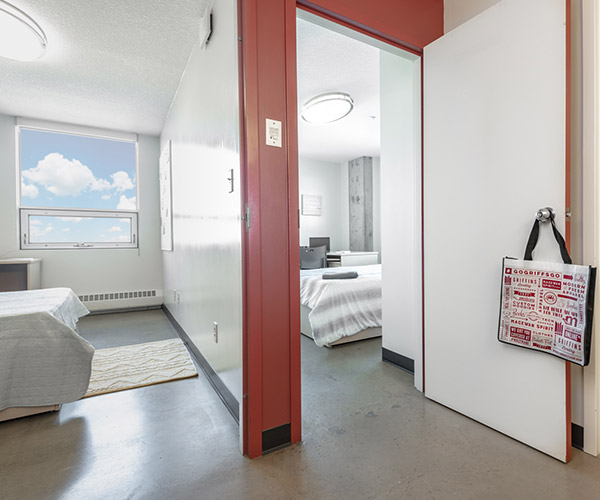 See yourself here
Bachelor suite
Enjoy this open-concept, fully private suite, featuring a spacious bedroom area, bathroom and kitchenette. There are a limited number of bachelor suites, which are a favourite with our returning students. Accessible, barrier-free rooms are available in this suite type.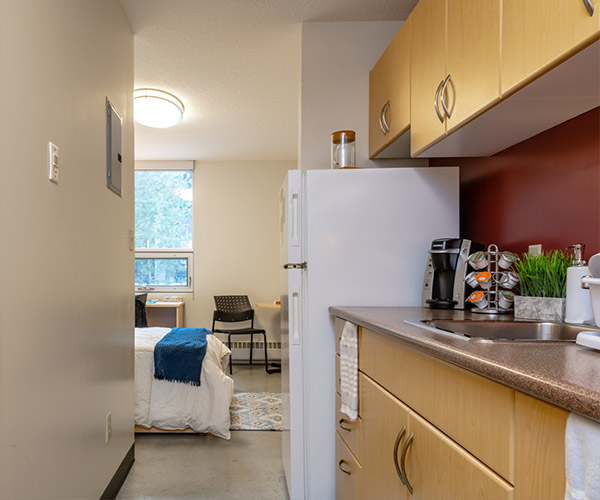 See yourself here
Four-bedroom suite
You and three roommates share a spacious, furnished living room and a kitchenette. You each have your own large, private bedroom with an individual lock. You share two bathrooms, with a separate sink and vanity outside each bathroom.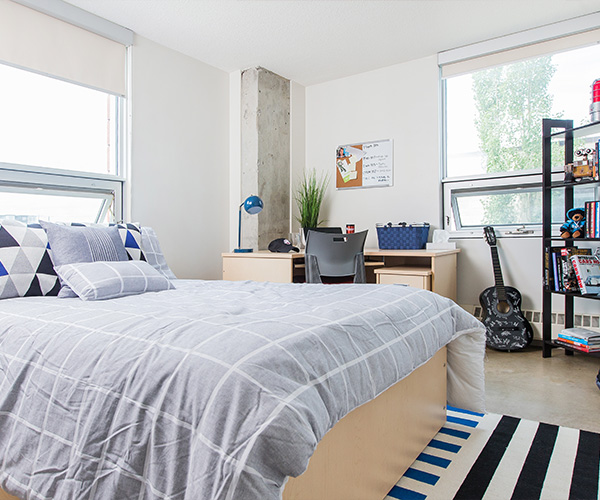 See yourself here