SPORT and WELLNESS
Personal Training
MacEwan University Sport and Wellness has certified Exercise Specialists with the highest credentials, giving you valuable, high-quality, professional service as you reach your lifestyle and fitness goals.
Whether you want some expert advice or a motivational program tailored to your fitness goals, our personal trainers are here to provide the help you need. As nationally certified exercise specialists, our trainers are qualified to provide sport specific, post-rehabilitative or special condition programs (inclusive but not limited to arthritis, high blood pressure, diabetes, heart condition programs and soft tissue injuries).
Personal training programs
Ongoing personal training 
Whether you're new to the gym, working towards a competition or want a tune up on your routine, our certified personal trainers can help you get there. Personal training is offered in-person or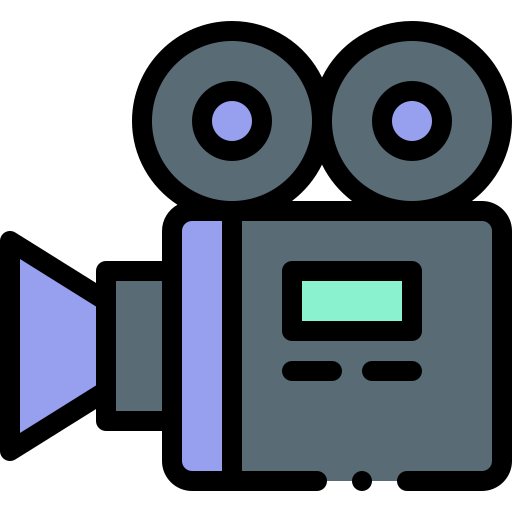 virtually.
Book your free 30-minute consultation with a trainer prior to purchasing sessions to determine the best path to success. For more information on personal training and to set up your free training consultation, please fill out the Consultation Form or call 780-497-5693.
Please note that there is limited availability during weekday evenings. Should you require training within this window, there may be a delay for new ongoing personal training clients; our team will contact you for a consultation when availability opens. Please provide various scheduling options when possible to match you with the best fit.
After your consultation, book some personal training sessions. The cost of a session is the same for single participant, or a group—so grab up to two friends and train for a fraction of the cost! If you choose to train as a group simply divide the rate by the number of participants to get your per person rate. Max of three participants per group. Group sessions must be paid for in a single transaction.
Discover our individual Personal Training Incentive pricing. A reward for choosing Sport and Wellness as your training destination.
Non-Member Rates
| Sessions | Code | Price per session | Total price |
| --- | --- | --- | --- |
| 1 x 60 mins | 4003 | $86 | $86 |
| 5 x 60 mins | 4004 | $75.60 | $378 |
| 10 x 60 mins | 4005 | $72.30 | $723 |
| 10 x 30 mins | 4007 | $39.80 | $398 |
| 20 x 30 mins | 4008 | $37.65 | $753 |
Student/Member Rates
| Sessions | Code | Price per session | Total price |
| --- | --- | --- | --- |
| 1 x 60 mins | 4003 | $78 | $78 |
| 5 x 60 mins | 4004 | $67.60 | $338 |
| 10 x 60 mins | 4005 | $64.30 | $643 |
| 10 x 30 mins | 4007 | $35.80 | $358 |
| 20 x 30 mins | 4008 | $33.90 | $678 |
*Notes:
The rate per session is fixed. The rate is the same regardless of the size of the group.
Please provide 24 hours notice if you are unable to make your scheduled appointment. Cancelled sessions will count at the full session rate if proper notice is not given.
Personal training sessions must be paid prior to booking, are nonrefundable, and expire one year from date of purchase.
Ready-made strength programs
An affordable option for those who want a structured training program. These four-week programs are created by our highly educated, certified exercise specialists to suit a variety of training goals. For individualized training, check out our personal training.
Price: MacEwan Students/Members: $30, Public: $40.
Barbell Basics Program (3x/week)
Equipment: Broomstick/barbell, optional additional weights.
Description: This course is a four-week progressive course aimed at refining technique in Squats, Deadlifts, Presses and Pulls. At the end of the course, participants will learn and master the basic movements that utilize a barbell so that they may add more exercises to their arsenal.
Complete Workout Upper Body Focus (3x/week)
Equipment: Access to a fitness facility required.
Description: The focus of this workout program is to elicit more muscular growth for the upper body while putting lower body development onto maintenance. You will find your upper body becoming a little more beat up, while your lower body is maintained or grows at a slower pace.
Full-Body Booty & Core Builder Program (3x/week)
Equipment: Access to a fitness facility required.
Description: Each workout emphasizes volume in the glutes and lower body to help increase muscular size and tone, while helping you to improve core strength.
Full-Body Balanced Workout (3x/week)
Equipment: Access to a fitness facility required.
Description: This program is designed get larger muscle groups and maximize your efficiency in the gym, targeting out larger movements and utilizing supersets and circuits to increase the efficiency of your workouts.
Home Full-Body Program(3x/week)
Equipment: Banding/Tubing recommended, exercises may be performed with bodyweight.
Description: This progressive four-week program is designed for anyone, beginner to advanced intermediate that just needs a little help structuring their workouts.
Run Strong (3x/week)
Equipment: Access to a fitness facility required.
Description: Lift to improve your run performance including strength and prehab workouts.
Tactical Fitness(3-4x/week)
Equipment: Access to a fitness facility required.
Description: A program built for those pursuing a career or currently employed in law enforcement/corrections.
Sport-specific strength & conditioning
Are you looking to bring your team to the next level? Our personal trainers will work with athletes to develop a program specific to your sport to enhance performance and prevent injuries. Email the Fitness Supervisor, Terra Giggey, at giggeyt@macewan.ca for details.
Personal training benefits
Our experienced trainers have helped others reach their goals in:
weight management
everyday life and performance goals
health or simply feeling good goals
increased bone and muscular strength
improved cardiovascular function
enhanced metabolism and energy levels
decreased negative stress levels
fitness-plateau breakthroughs
superior overall quality of life
improved quality of mental health
Meet our personal trainers
Anita DeBoer- BPE, CSEP-CEP
Exercise Specialist
Even though Anita loves to spin to stay fit, she prefers it as a participant and not teaching, and does it so she can eat more of her mom's cooking! Anita saves her teaching to lead the Older Adult Tone & Balance and Functional for Life classes, plus working with clients who are new to exercise, have chronic health conditions and/or are recovering from injury. When she has some downtime, Anita spends it with her family and friends being active biking, golfing, hiking, skiing, or skating and in and around the mountains whenever she can.
Colleen Belohorec - BSc. CSEP-CPT
Exercise Specialist
Colleen brings nearly 15 years of group exercise instruction experience to the Sport and Wellness team. Whether on land, in the water, or on a bike, you can be guaranteed she'll build a workout suited to your needs and abilities. Colleen obtained her CSEP-CPT in 2019 and has enjoyed working one-on-one with people to help them achieve their fitness goals. As an Exercise Specialist, she looks forward to combining the best of both worlds to deliver fun and functional workouts to people of all ages. In her downtime, you can find Colleen training for a triathlon or spending time with her family, likely in the kitchen baking up a storm.
Devin Clayton- BPE, CSEP-CEP, NCCP Weight Lifting
Exercise Specialist
Devin graduated from the University of Alberta with a Bachelor's in Physical Education in 2014 and has been working in fitness and sports performance ever since. Before joining the MacEwan University Sport and Wellness team, Devin was fortunate enough to have worked with many different sports teams throughout the Edmonton area, as a Certified Strength and Conditioning Specialist Weightlifting coach. While Devin's background centres around athletic performance, he enjoys helping members of all experience levels reach their fitness goals in the most efficient way possible. When not at work, Devin can enjoys relaxing with family and friends with some music typically playing in the background or on a mountain in any season.
Erin Wright- BKin, CSEP-CEP, MSc PH
Exercise Specialist
Erin has been working with Sport and Wellness since 2005 as an Exercise Specialist. Erin specializes in working with pre and postnatal clients and enjoys working with individuals at all fitness levels. Erin works with clients to identify their favourite ways to move their bodies. In her spare time, Erin can be found getting active outside with her family.
James Linthorne- BPE, CSEP-CEP, CSEP High Performance Specialist
Exercise Specialist
James has been working with Sport and Wellness since 2006 as an Exercise Specialist. He teaches Spin, Cardio Box, Swift Lift, and City Centre Runners in addition to training clients. James grew up competing in Amateur Boxing then moved to endurance running. When not working out you can find him enjoying the outdoors with his family, reading a book, or enjoying a good brew, both "craft" and "caffeinated".
Jenni Varughese- BPE, CSEP-CEP, MOC Barre Fitness, Yoga Fit Level 1
Exercise Specialist
Jenni is a graduate of the University of Alberta and has been working with Sport and Wellness since 2010. Certified with the Canadian Society for Exercise Physiology, Jenni has worked with a great range of clientele - predominantly those with chronic disease, pre/post-op orthopedic surgery, and mental health challenges. As well, she has taught a variety of group fitness classes. You can most often find Jenni in the kitchen creating healthy recipes for her family, in the garden, or on a golf course. A mantra her family lives by - "You don't inspire your teammates by showing them how amazing you are. You inspire them by showing them how amazing they are." Jenni can't wait to inspire you on your health journey!
Kyle Babiuk- BKin, CSEP-CEP
Exercise Specialist
Kyle began working at Sport and Wellness in 2015 as an Exercise Specialist. Kyle enjoys training clients striving for various goals, teaching webinars on fitness and nutrition, and encouraging multiple wellness attributes through the Healthy U program. He grew up competing in a variety of team sports and events, from hockey to track and field. Kyle found a passion in his late teens for snowboarding and weight training, which continues today. When Kyle is not working out, you can find him walking his dog, reading books and research articles, or trying to learn a new skill.
Kyle Dunlop- BKin (Hon), CSEP-CEP
Exercise Specialist
Kyle began his work at Sport and Wellness in 2012 as an exercise specialist. At work, you'll find him teaching HiLit, doing Brazilian Jiu-Jitsu classes, training clients, or pedaling a group through a spin class. Away from work, Kyle keeps busy cooking, cheering at live sporting events with a good craft beer, playing sports video games, or walking his dog, Piper, with his wife, Jen, our resident Athletic Therapist.
Meagan Stewart- MKin, CSEP-CEP
Exercise Specialist
Meagan graduated from the Master of Kinesiology program at the University of Calgary in 2020. She is a CSEP-Certified exercise specialist who enjoys working with a large range of illnesses and injuries including, pre- and post-surgical rehabilitation, neurological disorders (Parkinson's, multiple sclerosis, and stroke), and COPD/asthma. She also has experience with sport specific training and the general population. When she is not working you can find her on the soccer field in many roles including as a coach and referee. Most of the winter she can be found curled up on the couch with a tea, a good book, and her dog Cooper beside her. Meagan looks forward to helping all her clients reach their goals and can't wait to see what you can achieve together!
Megan Denholm- BKin, CSEP-CPT
Exercise Specialist
Megan started working at Sport and Wellness in 2016 as an Exercise Specialist and has successfully transitioned into her current role as a fitness programmer. If Megan could teach a fitness class that somehow incorporated dogs- she would. Megan will do anything to spend more time with her dogs, Ollie and Peanut, or rescue dogs when volunteering at Pit Bulls for Life. Megan enjoys working out with friends, indulging in anything chocolate, playing some tennis, and finishing the day off with a long soak. When at Sport and Wellness, you can find Megan leading Glutes n' Guts and Spin the Beat. Megan is motivated by seeing progress in herself and clients and feeling the changes within herself and her clients. Nothing feels better than hearing someone say, "Wow, I never thought I could do that!" or "I feel so much stronger!" when they achieve a new goal.
Terra Giggey- BPE, CSEP-CEP, NCCP Community level Triathlon and Swim coach
Exercise Specialist
Terra is the fitness supervisor at Sport and Wellness and spends most of her time engaged in administrative roles. She makes time to teach spin classes and bootcamps while leading triathlon training and taking on the occasional high-performance endurance athlete when time allows. Terra stays active outside of work, competing in Triathlons (Ironman), Gran Fondos, road races and hiking. When Terra decides to give her body a break, you will see her increasing her sports and nutritional knowledge or taking the time to work on some puzzles. Not only do Terra's grit and determination show through training but, she was also once hit by a car while out for an early morning run. After being hit, she ran 4 km back home, picked the lock on her apartment, as she had lost her key in the accident, showered, and made it to work on time, finding out later she had a broken jaw and a concussion.
Parking
Parking is included with eligible fitness and aquatic course registration, swim lessons, and personal training.*
*Students, staff and faculty are not eligible.
More information
Contact Us
If you have questions about classes, courses, schedules, rates or registration, we have the answers. We value your feedback.