BACHELOR of FINE ARTS
YOUR FUTURE
As a creator, or as a manager of an arts organization, you influence the world around you, changing opinions, translating experiences and thoughtfully critiquing and embracing social systems.
All levels of government fund artistic and cultural endeavours. Skilled artists and arts managers are supported federally through the Canada Council for the Arts, provincially through the Alberta Foundation for the Arts, and municipally through arts councils across the province. Welcome to the intellectual and creative community, where you bring joy, interaction and inspiration. 
Dual and multi-careers
Graduates of fine arts programs often have dual- and multi-careers. Since the work of a professional artist is characterized by freelance and contract work, artists are necessarily entrepreneurs. That's why MacEwan's BFA prepares graduates for a path that develops skills beyond excellence in practice.
Endurance, versatility and hard work are needed to forge an artistic career and influence the marketplace. In terms of labour market preparation, the inclusion of arts and cultural management education across the other three majors is a unique and important aspect of this degree, preparing you to manage the business of your arts career.
Professional associations
Among the career opportunities that are open to graduates of the BFA, some are well established, organized and served by a union or professional association that connects the artist to the marketplace and aids with working conditions and wage guidelines.
Here are some examples:
Actors are represented by the Canadian Actors Equity Association (CAEA)
Theatre technicians and artisans may be members of the International Alliance of Theatrical Stage Employees (IATSE)
Professional visual artists may join Canadian Artists' Representation/ Le Front des artistes canadiens (CARFAC)
Transferable skills
In the Bachelor of Fine Arts, you learn skills that serve you well inside and outside the arts, including:
Creativity
Critical thinking
Time management
Working collaboratively
Accepting and incorporating feedback
Empathizing with others
These skills are invaluable in the workplace, no matter what career you choose.
Job Search. Career planning.
Access resources that will help you find the right job—while you're a student and after you graduate.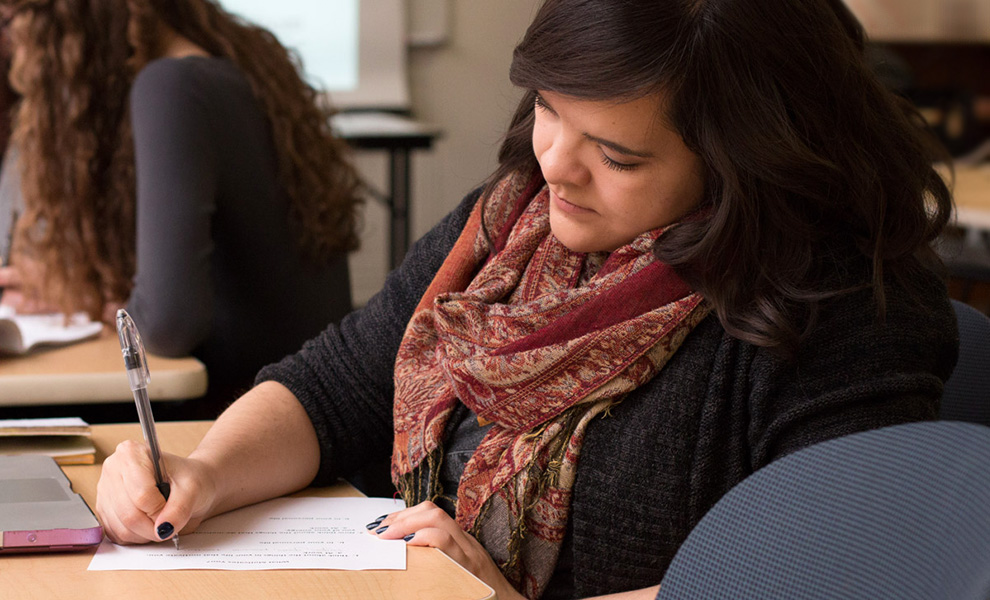 Book an appointment
Graduate school
If your passion for learning needs more room to grow, graduate school may be an option for you.
MacEwan students attend graduate and professional programs across Canada and around the world. You'll find our alumni in Edmonton and Ottawa; Pennsylvania and Arizona; London, England, and London, Ontario, and all points in between.
If you are interested in obtaining a master's degree or PhD, or if you want to attend a professional program such as architecture, art therapy or education, a career development specialist can answer your questions and guide you through the application process. Then, at our annual Graduate School Fair, you can meet graduate program advisors from a number of universities.
Take credit for your work
All courses completed in this program are credit courses and may be transferable toward further study at post-secondary institutions in Alberta.
Visit Transferalberta.ca