POLICE and INVESTIGATIONS – INVESTIGATIVE STUDIES

YOUR FUTURE
The Investigative studies major prepares you for the realities of a career in investigations and security in the private, government and corporate sectors. Whether you are interested in covert surveillance or corporate fraud investigation, career opportunities in the field of investigations are endless.
Careers
New jobs in the fields of investigations and security management are being created every day. The list of career opportunities in this field is diverse:
Animal Control Officers
Bank Investigators
Bylaw Enforcement Officers
Border Services Officers
Canadian Security Intelligence Agents
Civil Aviation Enforcement Officers
Commercial Vehicle Enforcement Officers
Corporate Security Managers
Corporate Security & Risk Control Officers
Customs/Immigration Officers
Fraud Investigators
Hospital Security Officers
Insurance Investigators
Loss Prevention Officers
Maintenance Enforcement Officers
Peace Officers
Police Officers
Private Investigators
Sheriffs
Student Finance Investigators
Transit Peace Officers
The Alberta Learning Information Service (ALIS) hosts detailed occupational profiles, salary survey data, trend reports and assessment tools to help you choose and plan a life-long career that matches your skills and interests.
Job Search. Career planning.
Access resources that will help you find the right job—while you're a student and after you graduate.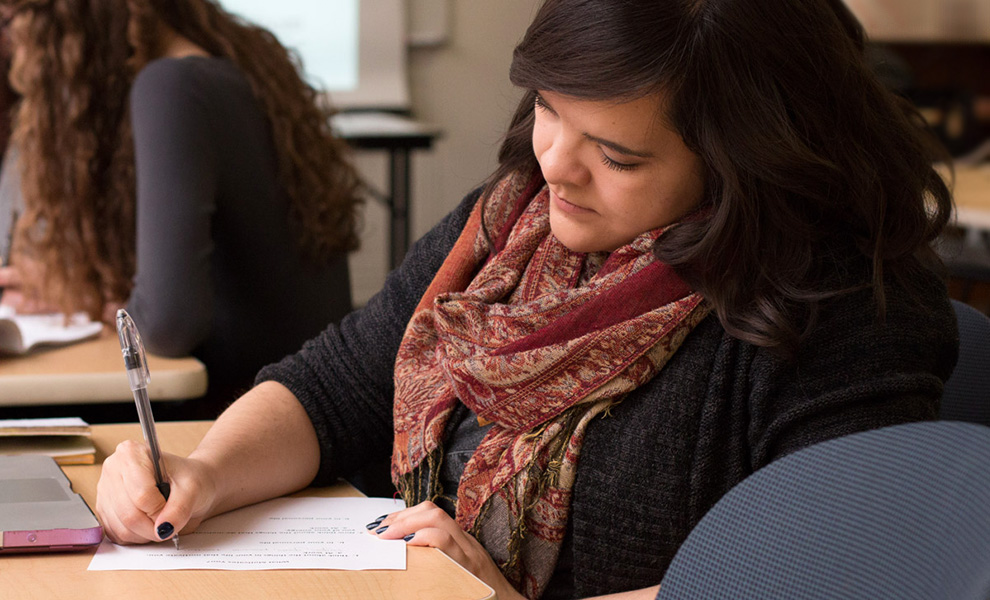 Book an appointment
Further study
Once you graduate, consider further study in your field with a MacEwan University degree. All courses in your program are credit courses and may help you finish a second credential in less time.
Take credit for your work
All courses completed in this program are credit courses and may be transferable toward further study at post-secondary institutions in Alberta.
Visit Transferalberta.ca