INTERNATIONAL CURRENT STUDENTS
LIVING in edmonton
International students have been coming to MacEwan University for many years, and they've taught us that living and studying so far from home can be a challenge. We know it may take some time to adjust to your new city, but we're here to help.
Edmonton, Alberta, Canada
Are you curious about your new home? Let us tell you a bit about living in Edmonton.
intl-iss-living-carousel-freezing-water.jpg
intl-iss-living-carousel-marshmallows.jpg
intl-iss-living-carousel-students-summer.jpg
intl-iss-living-carousel-walking-fall.jpg
intl-iss-living-carousel-winter-lights.jpg
intl-iss-living-carousel-skyline-bridge.jpg
intl-iss-living-carousel-treaty-marker.jpg
Services and resources
Use this information to prepare for your stay in Edmonton and settle in to your new community after you arrive. If you have questions or need help, we are happy to lend a hand.
Housing and utilities
MacEwan student residence, Homestay & rentals
It's important to know where you are going to live in Edmonton before you arrive. The three most common options are MacEwan University student residence, homestay arrangements and renting an apartment or house with other students or friends.
MacEwan Residence
Live on campus in the heart of downtown Edmonton just steps away from the library, your classes, study spaces and the fitness centre.
Choose from furnished bachelor, two-bedroom and four-bedroom suites. Electricity, heat, water and Wi-Fi are included in your residence fees. As an international student, you can apply to live in residence as soon as you have been offered admission to the university.
Homestay
International students who want to live with a Canadian family can do so through a homestay arrangement. If you choose this option, you are responsible for finding your own homestay family. MacEwan University partners with Canada Homestay Network, a national homestay company. Contact them for information on rates and services.
Off-campus rentals
You may prefer to live off campus in an apartment or house by yourself or with friends. Information on rental properties can be found in local newspapers or online on sites such as Kijiji or RentFaster.
You may be asked to sign a legal contract binding you to certain conditions and payments. You will need to provide a security deposit (sometimes called a damage deposit) when you agree to move into the property. NEVER send money or sign a lease before you see the apartment or house.
Heat, electricity, water and Wi-Fi
If you live in residence you don't have to worry about a monthly utility bill—electricity, heat, water and Wi-Fi are included in your residence fees.
If you rent off campus, you may need to organize utility services for your new home. Check your rental agreement or lease to confirm the services that are included in your monthly rent.
There are a number of cell phone plan providers available in Edmonton. You can check out various plans at a local shopping mall and find the one that suits you best. To make your decision, consider how you will be keeping in touch with friends and family back home.
The unit of currency in Canada is the Canadian dollar ($). Credit cards such as Visa, MasterCard and American Express and debit cards (bank cards) are widely accepted.
Shortly after arriving in Edmonton, you should open a bank account. A representative from the bank you choose will describe available services and help you choose the account that best meets your needs. 
Alberta Banks
ATB Financial
Bank of Montreal
CIBC (Canadian Imperial Bank of Commerce)
RBC Royal Bank
Scotiabank
TD Canada Trust
In Alberta, the 5% national Goods and Services Tax (GST) is added to the displayed cost of most goods. In provinces other than Alberta, a Harmonized Sales Tax (HST) or a Provincial Sales Tax (PST) may be added.
Going to university in a different country requires a significant investment. At MacEwan University, our international specialists can answer your questions about financial matters and make sure you are aware of the various forms of assistance available to you.
Scholarships, awards and bursaries
If you are a current international student, you may be eligible for a number of MacEwan University scholarships, bursaries and awards. Scholarships are also available for new and returning international students in 4-year degree programs. You should not apply if the requirements say that you must be a "Canadian citizen or permanent resident" or "resident of Alberta."
SCHOLARSHIPS, AWARDS AND BURSARIES
Government of Canada scholarships
The Government of Canada offers scholarships to international students who want to study in Canada.
Finding a job in Edmonton
If you plan on working while you are attending classes, you might want to find a position early in the term, before your workload gets too heavy.
To apply for a job, you need an up-to-date, relevant and professional-looking resumé and a cover letter that will impress your potential employer. Before you attend a job interview, spend some time thinking about the abilities, expertise and personal qualities you have that will benefit your employer. Then practice talking about these competencies before the interview takes place.
MacEwan's Careers and Experience staff can help you find a job and prepare for an interview. They provide a range of useful services, including personalized coaching sessions, resumé and cover letter assistance, career workshops and self-paced online career programs.
Volunteering is a great way to build networks and gain job-related experience. Volunteer experiences are unpaid, but sometimes they can be considered work under Canada's Immigration Regulations. You may require a work permit or an authorization to work on your study permit for some volunteer activities.
Be sure to review IRCC requirements related to volunteering as an international student before you accept a volunteer position.
If you are having trouble determining if the opportunity you have will be considered work or volunteering, book an appointment with an international student specialist at MacEwan International.
Income taxes are a portion of your income paid to the government or deducted from your pay to help provide government services such as education and policing. The amount of tax you owe is based on your income and on the deductions, tax credits and expenses you claim.
If you work while you go to university, you are required to complete income tax forms and submit them to the Canada Revenue Agency (CRA). In Canada, we call this process "filing a return." If you have no income to report or were not specifically asked by the Canada Revenue Agency to file a tax return, you are not required to complete tax forms, but you may be eligible for certain benefits or credits.
We recommend that all international students file a tax return each year, even if you do not work.
Tax receipts
Your employer will provide official receipts for any income you earn.
The T2202 is the official certificate issued by MacEwan University for tuition and education tax credits that may be claimed on the income tax return. Download your T2202 each year using myStudentSystem.
File an income tax return
Tax returns are filed either online or by completing and mailing a paper-based return. In your first and last year in Canada, you will not be able to complete a tax return online. You will have to complete a paper-based tax return and send it to the Canada Revenue Agency.
Learn more about the income tax return process from the Canada Revenue Agency. Information changes annually and you should check for notices and announcements each time you file a return.
New home. New adventures.
When it's time to take a break from studying and homework, you can explore Edmonton's unique neighbourhoods and stunning river valley. Festivals and markets, outdoor stages and indoor galleries—come out and enjoy our vibrant city!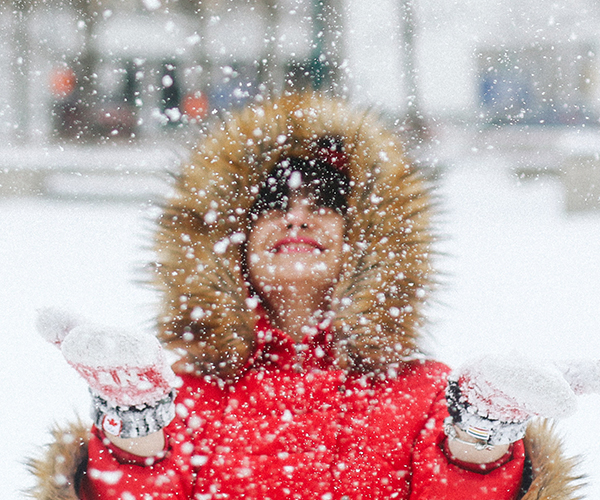 Explore Edmonton
Canadian manners and etiquette
Going to school in a new country is exciting, but learning new customs and social expectations in a new culture can be challenging. When you understand Canadian manners and etiquette, you can make the transition into your new community more easily.
We're here to help
Talk to an international student specialist online or in-person. Visit the MacEwan International office, book an appointment or attend an online drop-in session.